Our Counseling Joker: Student Counseling Center and Academic Counseling
If you want to talk to somenone about your personal plans and choice of study program, please contact the Student Counseling Center (ZSB). There you will find competent advisors who will help you with all topics concerning your studies. If you have specific questions about your study program, please contact Academic Counseling who will refer you to your study program's academic advisor.
Contact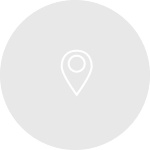 +49 711 685-82133

We have moved! You will find us in the House of Students, Pfaffenwaldring 5c, at the Stuttgart-Vaihingen campus!