Here we have compiled information in order to lead you through your doctoral degree studies step by step. They are based on the current doctoral degree regulations, which came into force on April 1, 2019.
If you began your doctoral degree studies before April 1, 2019, you can still continue in accordance with the doctoral degree regulations 2016 [de] and the doctoral degree regulations 2011 [de]. However, please bear in mind that interim regulations must be complied with (cf. § 21 of the Doctoral Degree Regulations 2019).
If you are studying in accordance with an earlier set of doctoral degree regulations, you also have the choice of studying in accordance with the Doctoral Degree Regulations 2019. To do this, you must make a request to the Office of the Dean in your faculty. If necessary, you can obtain information from the Graduate Academy (GRADUS).
Depending on the faculty, you will need to meet additional requirements for the doctoral degree. Find out on your faculty's doctoral degree pages.
In some cases, different regulations apply for structured doctoral studies programs, research training groups and graduate schools. You can find out more about these on the respective program websites.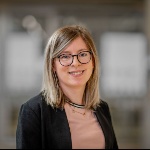 Simone Hawlitschek
Doctoral Degree Admissions Manager (letters: A - L)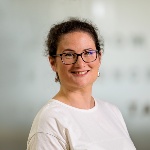 Rabia Boztepe-Burgert
Doctoral Degree Admissions Manager (letters: M - Z)