This study program is not offered in English. For further information please visit the
German version
of the study program.
The M.A. in Knowledge Cultures is an interdisciplinary study program by three University of Stuttgart institutes: Institute of Literatures, Institute of History, and the Institute of Philosophy. It concentrates on different aspects of knowledge cultures of the past and present, with the substantiation of knowledge, its collection and ordering, its transmission, as well as its updating and reinterpretation.
With its orientation to aspects of the knowledge society, the study program builds a bridge between the humanities, natural sciences and engineering on the one hand and, on the other, between the University and the public.
Interest in interdisciplinarity and great independence in choosing your own area of research.
Accreditation

The quality of this degree program has been certified.
Contact for further questions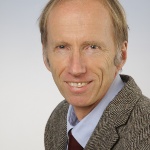 Thomas Wägenbaur
Dr.
Study Programme Manager Anglistics/English