The Senate decides on matters relating to research, teachung and studies. Among its duties are:
Set up, change, and cancel study programs and university facilites
Decide fundamental research questions
Foster young scientific talent
Technology transfer
Elect the adjunct Rectorate members and, jointly with the University Council, elect the full-time members of the Rectorate
The University Council takes on strategic planning responsibilities. It makes organizational and development planning decisions and proposes measures geared to profile creation and boosting performance and competitive capability.
Among its duties are:
Oversee the management by the Rectorate
Decide on organizational and development plans and the business plan
Consent to university contracts and inter-university cooperations
Elect the full-time Rectorate members jointly with the Senate
Chair
Chairman
Prof. Dr. Bernhard Keimer
Max Planck Institute for Solid State Research, Stuttgart

Deputy Chairman
Prof. Dr. Michael Resch
Faculty 4: Energy-, Process- and Bio-Engineering
External
Prof. Dr. Inés de Castro
Linden-Museum, Stuttgart
Prof. Dr. Lino Guzzella
ETH Zürich

Prof. Dr. Bernhard Keimer
Max Planck Institute for Solid State Research, Stuttgart

Anke Kleinschmit
ANDREAS STIHL AG & Co. KG, Waiblingen
Wilfried Porth
Daimler AG, Stuttgart
Prof. Dr. Juliane Besters-Dilger
University of Freiburg
Internal
Dr. Susanne Becker
Faculty 10: Management, Economics and Social Sciences
Christopher Behrmann
Faculty 8: Mathematics and Physics
Prof. Dr. Meinolf Geck
Faculty 8: Mathematics and Physics
Prof. Dr. Cordula Kropp
Faculty 10: Management, Economics and Social Sciences
Prof. Dr. Michael Resch
Faculty 4: Energy-, Process- and Bio-Engineering
Contact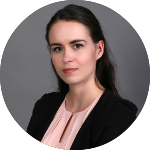 Maike Kölpin
Committee Office
Office of the University Council
Office of Academic Appointments and Committees
Keplerstraße 7, 70174 Stuttgart