The University of Stuttgart energy management server
Practically all of the university's buildings are captured in the energy management server. Users can access energy data on individual buildings over a web service.
Data is available on heating, cooling, electricity, and water use. Each data set can be displayed in a year, month, and week view or even by the hour in a day view.
Initiatives, tips, and information on energy efficiency
Under the Energy Efficiency tab on our website, you will find information on initiatives the university has already successful launched in this respect such as Initiative 1000.

Contact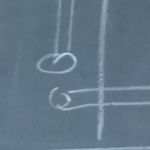 Jean-Claude Loux
Dr.-Ing.
Managing Director CHP Pfaffenwald