A forward-looking, high-performing university relies on attracting and keeping top scientists. The University of Stuttgart sets great score by being an attractive employer in international science. Excellent staff need incentives to be inspired by a new role. This is what the Dual Career Program can provide.
Newly appointed professors receive support to ensure that their partner can further pursue their professional goals after relocating. The Dual Career Program at the University of Stuttgart provides an extensive service package for just this purpose.
Our target group: Newly appointed professors, junior professors, tenure-track professorship as well as higher science management roles.
Career
Has your partner been appointed professor at the University of Stuttgart and would you like to continue your career at the new location? We support you in finding your new professional role in or near Stuttgart and offer you tailored help throughout your application process.
Joint development of a tailored application strategy
Extensive screen and processing of application documents
Information on employers and scientific institutions in the Stuttgart region
Intensive support in researching jobs
Information about further training opportunities
Information about language courses
Access to professional networks
If you are looking for potential employers, we can provide you with access to an extensive university and cooperation network offering interesting contacts to employers from business and science.
Housing
Many newly appointed professors find it challenging to find accommodation with their partner or family. We support you to find as well as offer real estate.
Information about the housing market and infrastructure:
Tailored accommodation advice for your workplace, childcare, family situation
Strategy for approaching the real estate market
Renting short-term, furnished accommodation (at the university)
Have you been appointed to the University of Stuttgart, and are you looking for accommodation?
Please fill out our house-hunting questionnaire [de] We can also help you find short-term furnished accommodation:
Since Stuttgart is uniquely situated in a natural basin and job density is high, the demand for apartments in Stuttgart is very high. It can be difficult to find centrally located, reasonably priced accommodation. You should make sure to schedule enough time for this.
Are you a provider of accommodation in Stuttgart and/or thesurrounding area and are looking for the right tenants or buyers for your property?
Please fill out our real estate provider questionnaire [de].
Childcare and educational facilities
The Dual Career Program works closely with the University & Family Service to support you and your family in finding the right childcare and educational facilities.
Cooperation partners
Child daycare centers by Kind E.V [de] are cooperation partners of the University of Stuttgart.
Child daycare
Arrive and network
You might have a lot of questions if you have decided to try a new start in a new location. We want to help you with your decision to move to the Stuttgart region.
Dual Career soirée with tour of the city
Guidelines for newly appointed professors
Pilot role of the Welcome Center
Things you need to know as a new resident of Stuttgart
The Stuttgart region lives from its healthy mix of sectors and its combination of world-class businesses, innovative mid-sized businesses, high technology and cutting-edge research. In Stuttgart you can not only study and work in excellent conditions, but also enjoy an outstanding quality of life. The city is nestled in a picturesque landscape, and it is surrounded by gentle hills, woods and vineyards. Urban flair and idyllic country life, culture from opera to hip hop, top sporting events and master chefs make their contribution to the image of this city.
My Stuttgart
Professors at the University of Stuttgart present their favorite locations and tips for the Stuttgart region:
Contact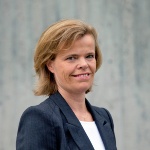 Martina Takors
Dual Career Service
Onboarding for new Professors
Margaret Haverty
Dr. des.
Tenure Track Program, Dual Career Service, Onboarding for new Professors