This study program is not offered in English. For further information please visit the
German version
of the study program.
The Master's in Technical Education consists of three study profiles:
Study profile A is primarily intended for students who already have a Bachelor's degree in technical education or a structurally similar study program and now seek to become vocational school teachers. Still, this degree opens up fields of activity in vocational training in business and vocational education research.
Study profile B is aimed at students who have completed engineering science studies. This qualification profile primarily opens avenues to non-school fields of activity. However, by earning a series of supplementary course credits, the right to enter teacher training (Refendariat) in vocational schools can be gained.
Study profile C is a continuation for graduates of vocational-pedagogic Bachelor's study programs and prepares them exclusively for non-school vocational-pedagogical development fields of activity
3 questions for Prof. Dr. Reinhold Nickolaus, Study program manager Technical Education
Prof. Dr. Reinhold Nickolaus explains Technical Educations in three answers.
Since profiles A and B aim to prepare professional teachers, you should have both a social as well as a technical basic interest. Besides interest in teaching-learning processes and in mediating them, organizational abilities are also important.
Profile C's focus is on the business sphere. Here also, a basic social interest is as important as being interested in planning, conceptualizing, and implementation of learning offerings.
Accreditation

The quality of this degree program has been certified.
Contact for further questions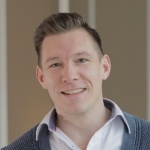 Matthias Hedrich
Dr. phil., Dipl.-Ing. (FH), M.Sc., StR
Teaching, Research, Departmental Advisory Service for Technology Education, Didactics of Mechanical Engineering and Academic Internship II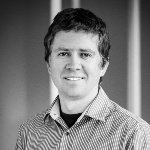 Matthias Wyrwal
Dr. phil.
Departmental Advisory Service (Vocational Education and Technology Education), Internship Counseling (Vocational Education and Technology Education), Teaching, Research