This study program is not offered in English. For further information please visit the
German version
of the study program.
What do we need to know? How should we act? These are important questions, not only in the science sector, but also in the business sector and for society in general. Artificial Intelligence and Data Science provide answers and automate our activities by managing and intelligently mining data.
To this end, Data Science involves modeling data, handling large amounts of data efficiently, and interpreting it using scalable queries and statistical analysis.
Machine learning extracts knowledge from data and uses it in autonomous systems, e.g. for medical diagnoses, for customer advice, in self-driving cars or for controlling energy systems, and opens up completely new possibilities for business, science and society.
We know from working with companies that Data Science requires Artificial Intelligence to fully leverage the knowledge in the data, and that Artificial Intelligence requires Data Science to operate successfully. That is why our students learn both and thus acquire the sought-after skill of deriving not only useful knowledge from data, but also how to derive meaningful, automated actions.
This study program requires that you have a degree in Data Science and/or Artificial Intelligence. However, it is also possible to enroll for this master's program if you have a bachelor's degree in computer science, software engineering, or similar (with conditions, if applicable).
Accreditation

The quality of this degree program has been certified.
Contact for further questions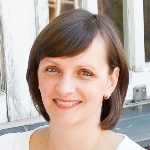 Katrin Schneider
Dr.
Program Manager, Department Manager & Erasmus Coordinator of the Computer Science Department