The University of Stuttgart represents outstanding, world-renowned research and first-class teaching in one of Europe's most dynamic industrial regions. As a reliable employer, the university supports and promotes the academic careers of its researchers. It is proud of its employees, who currently come from over 100 different countries. The university is a partner for knowledge and technology transfer and focuses on multidisciplinarity.
Looking for a job? Job vacancies at the University of Stuttgart:
We are looking forwards to your application!
At the University of Stuttgart, we actively promote diversity among our employees. We have set ourselves the goal of recruiting more women scientists and employing more people with an international background, as well as people with disabilities. We are therefore particularly pleased to receive applications from such people. Regardless, we welcome any good application.
Women who apply will be given preferential consideration in areas in which they are underrepresented, provided they have the same aptitude, qualifications and professional performance. Severely disabled applicants with equal qualifications will be given priority.
Code of Conduct


The University of Stuttgart is committed to ensuring respectful behavior in our daily interactions with each other
As a certified family-friendly university, we support the compatibility of work and family, and of professional and private life in general, through various flexible modules. We have an employee health management system that has won several awards and offers our employees a wide range of continuing education programs. We are consistently improving our accessibility. Our Welcome Center helps international scientists get started in Stuttgart. We support partners of new professors and managers with a dual-career program.
The University of Stuttgart's offers concerning compatibility made my decision to leave Dresden a lot easier. Child care was particularly important to us […] as well as the Dual Career Service for a partner's job search.

Prof. Dr. Maria Daghofer, Institut für Funktionelle Materie und Quantentechnologien
Contact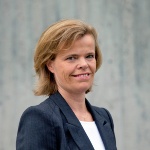 Martina Takors
Dual Career Service
Onboarding for new Professors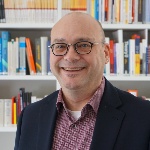 Markus Lion, M. A.
Acting head of the zlw, head of the KWW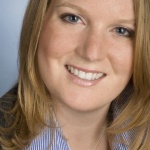 Inken de Wit
Dipl. oec.
Service Uni & Family
Monday - Friday: 9 a.m. to 12 p.m.