Whether you want to learn a foreign language, study while working, or participate in a continuing education course: The University of Stuttgart offers a broad spectrum of opportunities for continuing your education that is also designed for individuals who are neither employed nor enrolled at the university.
Find out all you need to know and choose the course that suits your needs.
"Academic continuing education, like research, teaching, and university studies, is a core task for universities. Completing school or studies in today's world is not an ending but rather a beginning for further individual education."

Theresia Bauer, Minister of Science, Research, and the Arts, Baden-Wuerttemberg
General programs - Center for Higher Education and Lifelong Learning
The Center for Higher Education and Lifelong Learning is the place for all individuals interested in continuing their personal or professional further education at the university level. The program is academically grounded and structured on an interdisciplinary basis. In the Center's courses and workshops, we deliberately promote exchanges between different (discipline-) cultures and generations. Our programs run the gamut from mediation training through continuing education of university teachers to opportunities for musical-artistic activities.
Extracurricular Studies provide non-degree seeking individuals with the opportunity to audit specially-conceived events, participate in our intergenerational offerings, or take regular University of Stuttgart classes.
Through the Academic Continuing Education Center (KWW) [de] you can choose to attend a host of seminars, workshops, or continuing education courses in coaching, mediation, project management, leadership, public speaking, social engagement or social entrepreneurship among others.
In the University Teaching Area (HD) [de] faculty members at universities located in Baden-Wuerttemberg can avail themselves of continuing education and coaching programs centered on subjects related to teaching and learning, counseling and supervising, as well as testing.
Master's programs for studying while working
If you already earned an occupation qualifying degree and have at least one year of qualified work experience you can opt for continuing your studies while working. You could do so by enrolling in a full Master's program or by taking individual modules in a part-time study framework. Upon successfully completing it, the University awards you a certificate or a Master's degree that qualifies for pursuing a PhD. The work-study programs charge the full tuition, with a module costing form 1,000 euro up. These costs are recognized by the Tax Department and are often reimbursed by employers. Feel free to contact us if you have questions on financing your studies
Naturally, you can expect these programs to include intensive professional and personal mentoring to ensure that you complete your studies (for the most part consisting of Blended Learning, with roughly 80 – 85 percent online and 15 – 20 percent on-campus teaching) within the allotted time.
We are in the process of establishing cooperations with business firms. Our programs are also suited for resuming studies after the parenting phase.
Language Center programs
The Language Center offers a wide-ranging, differentiated program of 16 foreign language courses to individuals from Germany or from abroad. Those courses include Arabian, Chinese, and Turkish as well as English and Italian, French, Spanish, or German as a foreign language. Events that impart methodological, communicative, intercultural, personal, and social skills are the Language Center's second main area.
In general, the Language Center offers classes in the following areas and levels:
Classes imparting technical languages and the language of science (building on language proficiency levels B1–C2)
Methodological, communicative, intercultural, personal, and social skills acquisition in both German and foreign language courses
Classes specifically fostering scientific writing literacy and accompanying the entire writing process
Classes aiming at teaching: "How to teach languages"
Classes teaching everyday and general language (language proficiency levels A1–C2
Beyond that, we offer customized and fee-based workshops on different special topics as for example: "fit for China"; "Russian: Introduction to the writing system" or "scientific writing", depending on need and demand.
All of the Language Center's classes are
aimed at rapid learing progress (university-specific steep progression)
professionally-oriented
distinguished by a technical language, communicative, and intercultural approach
Train at the University of Stuttgart's Language Center, and you will be equipped to meet challenges in the academic and career worlds and those posed by internationalization.
Contact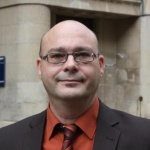 Markus Lion, M. A.
Kommissarischer Leiter des zlw, Leiter der KWW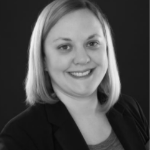 Dr.
Lucy Blaney-Laible
Head of the Language Center
Portuguese/Spanish Language Coordinator