School for a Day offerings for children and youths
The University of Stuttgart's varied School for a Day offerings for pupils are bundled in the Child Development Research campus. Even four 4-year olds can already conduct their first "scientific" experiments on Science Day; elementary schoolers can attend a real lecture in the Kids University, and for adolescents the excitement continues with Roborace, Fehling Lab, or Math Day.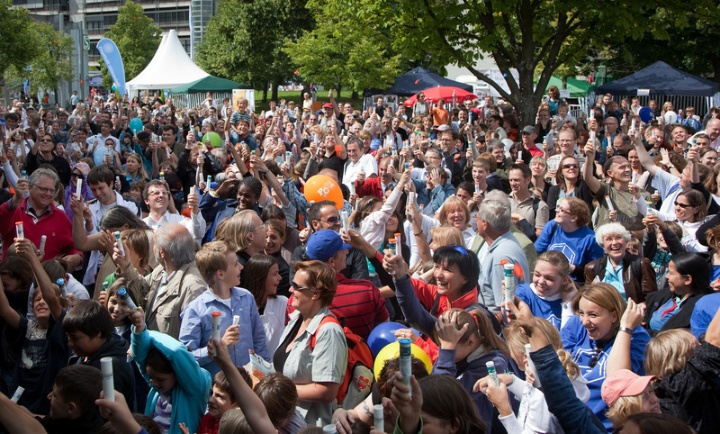 Dialog-ready science
Interesting presentation series or lectures invite staying abreast of technical or sociopolitical topics.
Lifelong learning
The University of Stuttgart offers a broad spectrum of continuing education courses, language courses and study while working programs. Anyone, regardless of background, age, education, and occupation can audit courses [de] and so continue interdisciplinary lifelong learning.