This study program is not offered in English. For further information please visit the
German version
of the study program.
The Master's study program Empirical Political and Social Research offers graduates from socio-scientific, political and sociological study programs the opportunity to enrich and extend their knowledge acquired in their undergraduate degrees, as well as to specialize in selected areas of social sciences. Thus the focus of the degree program lies in problem-oriented empirical research which is guided by theory, and deals with political and sociological questions.
Students can select areas of specialization to develop their individual social science profile. The advanced modules enable students to develop a sociological or political science-based focus, or to divide their focus equally across both fields. Furthermore, students may also opt for a political science or sociological project seminar that enables them to develop their own research design and to implement this using quantitative and/or qualitative methods of empirical social research. These modules are accompanied by a relevant internship that establishes a link between practical work and study program content.
The range of courses includes the following fields:
Political Systems and Political Sociology
Political Theory and Empirical Democracy Research
International Relations and European Integration
Empirical Social Research and Statistics
Technological and Environmental Sociology
Organizational Sociology and Innovation Studies
Computational Social Science
The methods of empirical social research and statistics play a central role in the Master's study program, which is why relevant and corresponding knowledge from the Bachelor's study program is expected. Next to an interest in socio-scientific questions there should be a special interest in empirical research.
Accreditation

The quality of this degree program has been certified.
Contact for further questions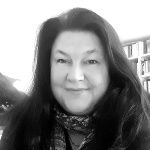 Isabell Thaidigsmann
Dr.
Studiengangsmanagerin und Fachstudienberaterin