For a research-oriented university like the University of Stuttgart, information technology is of strategic importance. The Vice Rectorate for Information Technology drives technical innovation and prepares the University optimally for meeting the challenges of digitization in research and teaching. It pulls together IT skills and resources from throughout the University.
For our university, being able to offer the best possible IT support for all processes is just as important as providing our students, lecturers and researchers with modern IT and information tools.

Dr. Simone Rehm, Vice Rector for Information Technology
Tasks and goals
Information Technology at the University of Stuttgart is charged with furnishing the infrastructural basis for
networking disciplines,
conducting first-rate research and teaching,
assuring secure and efficient administrative processes and
furnishing a teaching and learning environment for students that is stamped by innovation and creativity.
IT supports the University's facilities in their work processes with advanced applications and fosters the integration of these processes. In doing so, it assures that research, teaching, and administration are effective, efficient, economical, secure, transparent and flexible.
Contact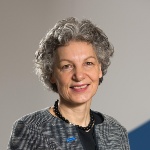 Simone Rehm
Dr.
Vice Rector for Information Technology (CIO)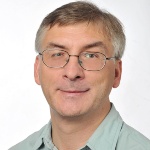 Heiko Schulz
Dr.
Consultant for Information Technology and Personal Assistant to the CIO
Ina Schneider
Assistant, Vice Rectorate for Information Technology