This study program is not offered in English. For further information please visit the
German version
of the study program.
In the natural sciences and technical sciences teaching qualification study program, you will acquire basic scientific and pedagogical competencies that will let you awaken interest in technology in pupils. Delving into the connections between technology, natural sciences, people and environment lays the foundation for a natural-sciences based approach to processes, products and consequences of technology.
The additional subject Master's degree is always studied in conjunction with standard teaching degree studies. The Master's lets students achieve the right to teach a third subject.
Basic mathematical and scientific skills
Enjoy working with technology and engineering problems
Organizing talent
Persistence
Self-motivation
Ability to work in teams
Versatility
Enjoy working with children and youth
Ability to and interest in conveying knowledge
Desire to be a teacher
Contact for further questions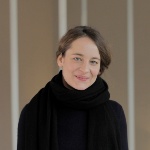 Mira Latzel
Dipl.-Biologin
Teaching, Research, Course Management, Departmental Advisory Service and Internship Counseling, BAföG Gymnasiales Lehramt Naturwissenschaft und Technik (NwT)