Internationally engaged and interconnected
The University of Stuttgart's strategic goal expressed in the slogan "internationally engaged and networked" describes undertakings with a global perspective.
Because an international orientation encourages diverse intellectual approaches, it attracts students and scientists from around the world. The University's international atmosphere, the way it organizes studies, and the focused way it promotes international projects ensure that our graduates are equipped to meet their responsibilities in various contexts, both here at home and abroad.
Researchers, students, and staff take international and cultural aspects into account in their methods, programs, and ways of working. They promote the University of Stuttgart's self-image as a
Globally recognized research university on the cutting edge of scientific-technological progress,

as well as a

Reliable and internationally accepted partner for knowledge and technology transfer in industry, science, and society
Selection of partners and cooperations
Cooperations around the globe
The University of Stuttgart cooperates with foreign universities in both research and teaching. This can mean participation in research alliances, exchange programs or dual-degree study programs. The world map shown here pinpoints partner universities and selected cooperations. For more detail, see the definition list segmented by region, each designated by capital letters on the map.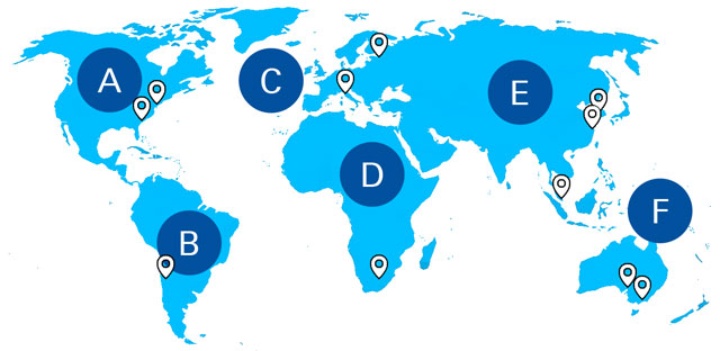 A: North America

17 direct partnerships, 6 country programs totaling more than 60 universities

B: Latin America

C: Europe

ca. 240 relationships in 32 countries

D: Africa

E: Asia

F: Oceania
Internationalization strategy
The University of Stuttgart is committed to continuing on its path to becoming an internationally leading research university. Internationalization is a qualitative process which affects all departments and member groups at the university, with their array of international activities. It is the basis of
increasing our competitiveness in the Stuttgart region with a number of global market-leading companies
and developing our graduates into innovative, socially responsible, globally conscious and interculturally educated people.
Therefore, the University of Stuttgart has agreed upon targets and measures in five different areas.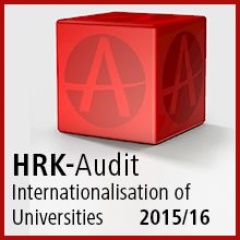 The strategic focus of international activities began in 2011, and was continued in the university's overall strategy development from 2013 to 2018 as well as by internationalizing the HRK audit process in 2017. Representatives from all faculties, the central units, the administration as well as students have been in dialog with one another about the internationalization strategy since 2018 as part of the Steering Committee Internationalization, and are implementing this strategy together.
Strategic partnerships
The University of Stuttgart has concluded strategic partnerships with select foreign universities. Already in place are oneswith Jiao Tong University in Shanghai for example. Others are being prepared for or in the planning stage.
The cooperations span multiple areas. With Shanghai Jiao Tong University, for example, a Joint Research Lab is being set up in China for Stuttgart and Shanghai scientists to do collaborative research on Industry 4.0 projects. For decades, we have enjoyed an active, friendly exchange with professors of the Georgia Institute of Technology that resulted in a dual-degree Master's study program in Mechanical Engineering in which both institutions confer degrees.
Shanghai Jiao Tong University in China
This university located in China's economically most powerful region was founded in 1896 and has a comprehensive research-focused, international orientation. It has 37,000 students enrolled in 29 departments. It offers undergraduate programs in economics, law, literature, science, engineering, agriculture, medicine, management and art. Master's and PhDs are offered in the fields of economics, law, literature, science, engineering, agriculture, medicine and management. Application-oriented teaching and research, both experimental and using simulation technology, are based on- and off-campus. The laboratories, research, and cooperation centers cover broad areas and make comprehensive knowledge transfer to society and the economy feasible.
University of Bergamo (Università degli Studi di Bergamo) in Italy
The University of Bergamo is in Lombardy, Italy's strongest economic region. It opened its doors in 1968 and has about 16,000 students divided between three city campuses. Economics and law are taught downtown; humanities, human science and social sciences as well as linguistics and cultural studies are based in the medieval old town, and the engineering sciences occupy an outlying industrial area, which makes it an optimal location for knowledge transfer and cooperations with industry.
k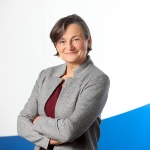 Silke Wieprecht
Prof. Dr.
Vice Rector for Diversity and Internationalization
Barbara Scheubert
M.A.
Consultant for Diversity Management