The University of Stuttgart takes responsibility for sustainable development
"Being actively committed to sustainable development" - this is the seventh strategic goal of the University of Stuttgart. It describes a common path that the university will follow with its members to make important contributions to the future sustainability of our environment and our society.
Here at the University of Stuttgart, sustainability is addressed at all levels, from research and teaching to our own business operations and our structures. As a university, it is our aspiration to become climate-neutral.

Prof. Wolfram Ressel, Rector of the University of Stuttgart
Shaping sustainability together
Together we make an impact. With the first strategy dialog on the topic of sustainability, a strategy process was initiated to strengthen the sustainable development of our university in terms of visibility, networking, and impact. The Green Office will strengthen the network of all sustainability players, and invites all university members to work with Sustainability, Mobility, and Energy Management to put ideas for greater sustainability into practice. As it is very student-oriented, the Green Office is characterized by a special liveliness and dynamism. Here, students have the opportunity to get actively involved in projects and drive them forward.
Each and everyone can contribute something:
[Photos: o.A., o.A., Christina König, University of Stuttgart, Institute for Photovoltaics]
A selection of other activities and institutions relating to sustainable development
Sustainability success stories
[Photos: Future City Lab, ICD/ITKE University of Stuttgart, o.A.]
Kontakt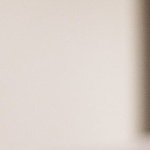 Felix Hebeler
Dr.
Head of Green Office und Sustainability Manager