This study program is not offered in English. For further information please visit the
German version
of the study program.
German industry increasingly is looking for engineers who have deep business management know-how in addition to professional technical knowledge. In effect, pure subject matter specialists need to become interdisciplinarily trained engineers who can manage the complex tasks of future.
The Master's study program in technology management builds on broad based subject and methodological competence gained in the Bachelor's in technology management and combines engineering science and business management subjects. In addition to the in-depth engineering science modules, the focus is both on business management and engineering science in the subject specializations.
Fundamentally, you should be interested in grappling with technical and business management questions or problems solutions. The foundations for this are above all mathematics and physics as well as business management. The lectures are in German, but having a good command of English is an advantage, since the professional literature is frequently in English.
Accreditation

The quality of this degree program has been certified.
Contact for further questions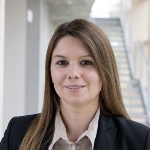 Ina Maier
M.Sc.
Akademische Rätin - Studiengangmanagerin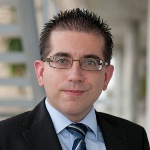 Oliver Rüssel
Dipl.-Kfm. t.o.
Akademischer Mitarbeiter - Leiter des Büros für Studienangelegenheiten + Fachstudienberatung