With its Welcome Campus the University of Stuttgart has set up a coordination center that makes it easier for individuals with refugee status to (re)commence their studies at the university.
The focus here is on individualized counseling as well coordination of projects designed to integrate and support refugees. We are continually adding to our service menu with the objective of enabling the rapid and frictionless integration of individuals with refugee status into university life.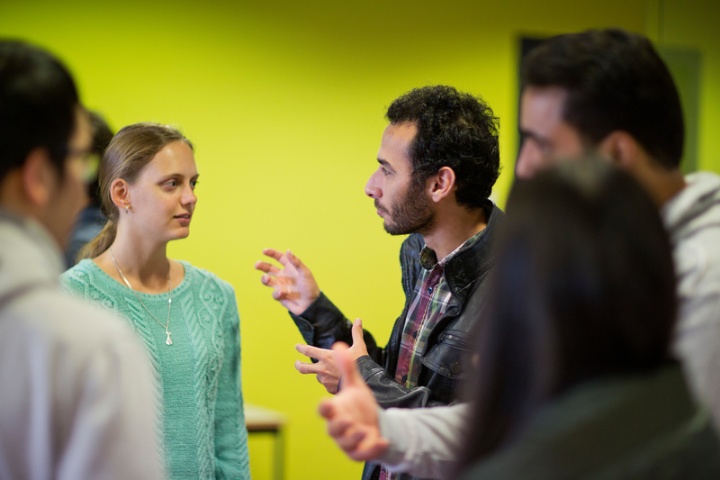 Counseling
Welcome Campus offers weekly consultation hours to prospective students with refugee background for one-on-one counseling sessions designed to convey information on topics such as:
(Re)commencing studies
Language courses
Offers of financial support
Germany's university system
University of Stuttgart's intercultural activities
The consultation sessions are also open to accompanying volunteers.
Projects
Welcome Campus coordinates and supports the following types of projects:
Language courses at no charge for refugees
Language mentoring projects
The Circle of Friends for Refugees student initiative
Construction of a meeting place
"Talks on Democracy"
More detailed information for refugees interested in attending the university is found at the