With the Welcome Campus, the University of Stuttgart has set up a coordination point for refugees interested in studying that is intended to facilitate their (re-) entry into university studies.
Our main aim is to offer personal advice and the co-ordination of projects by means of which refugees can be integrated and supported. The choice is continually being expanded, to enable integration of refugees as quickly and smoothly as possible into the University's daily life.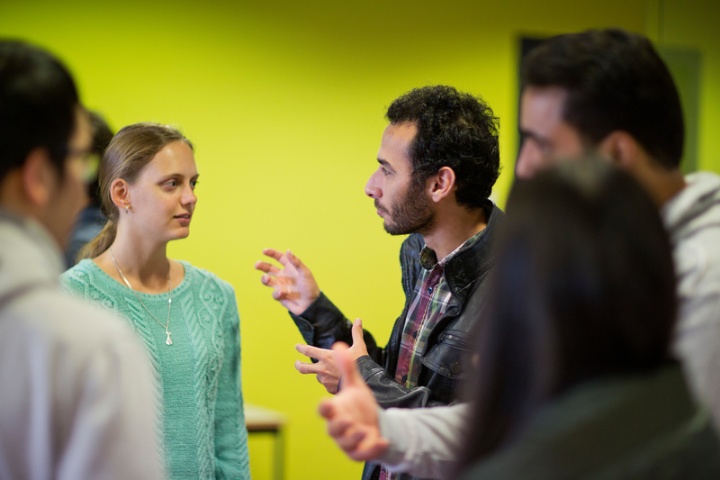 Consultation
During the consultation session, persons with a refugee background can obtain information in personal consultation meetings
in order to (re) enter academic studies
concerning language courses
in relation to available support
concerning the higher education landscape in Germany
about inter-cultural activities of the University of Stuttgart.
This service is of course also open to voluntary support persons.
The general information for studying at the University of Stuttgart is also available in Arabic.
Projects
The Welcome Campus co-ordinates and supports projects such as
free-of-charge language courses for refugees
language buddy projects
the student initiative friendship group for refugees
the construction of a social facility
Contact
Elena von Klitzing
Manager Welcome Campus for Refugees, Coordination of GUC Projekt