A well-planned system of infrastructure facilities is the primary prerequisite for development. On the international level, there is a pressing need for professionals capable of directing the conception, planning and construction of necessary infrastructure facilities for transport, water and waste management at the urban as well as the regional level of integrating economic, social, ecological and management requirements. With the Master's Program Infrastructure Planning (MIP), the University of Stuttgart has been offering this practice-oriented and internationally acclaimed Master's program since 1983.
Faculty members of 12 different institutes and experienced practitioners offer their knowledge to a limited number of 35–40 students per course. Emphasis is placed on an interdisciplinary approach to planning, which is essential for modern infrastructure planning and international cooperation.
How is the program structured?
Modules offered include:
Statistics and Information Processing
Economics
Social Aspects of Planning
Project Management
Development Policy and Planning
Urban Planning, Regional Planning
Ecological Aspects of Infrastructure Planning
Energy Supply
Transportation
Water and Waste Management
Project Appraisal
Planning and Financing
Integrated Case Study
The Module Guide describes the modules and the required courses belonging to the module.
The Module Guide (also called module handbook) is published in the Campus Management System C@MPUS [de] (please click as follows: choose the degree - click on the book behind the study program's name).
Important Websites
Which institutes are involved in this study program?
Accreditation

The quality of this degree program has been certified.
Contact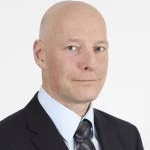 Prof. Dr.-Ing.
Markus Friedrich
Head of Chair for Transport Planning and Traffic Engineering