The University of Stuttgart understands the diversity of its members and varied disciplines as a source of potential. Dealing intelligently with diversity is a vital part of successful diversity management and essential for excellent science, successful learning and the integration of different perspectives and backgrounds.

Prof. Dr. Silke Wieprecht, Vice Rector for Diversity and Internationalization
The University of Stuttgart is a signatory of the Diversity Charta. The goal is to create an open-minded working environment that recognizes and promotes diversity. Open mindedness, tolerance, respect and fairness are the basis for working together in everyday university life and for achieving organizational goals.
How teams at the University of Stuttgart benefit from diversity
[Photos: o.A., GTUS-Max Partenfelder, o.A., o.A., o.A., o.A., o.A.]
Silke Wieprecht
Prof. Dr.
Vice Rector for Diversity and Internationalization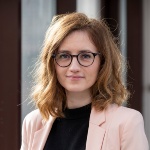 Katharina Wilhelm
Personal Assistant to the Vice Rector for Diversity and Internationalization