The breadth of diversity and the large number of different disciplines and faculty cultures at the University of Stuttgart create opportunities, but also challenges. This diversity of experiences and perspectives serves as a catalyst for creative and innovative solutions, providing a competitive advantage and strengthening internationalization. It is important to recognize and appreciate this valuable resource and to unleash its potential.
Challenges such as removing barriers or dealing with different needs and backgrounds must be approached openly and with a willingness to implement change. The university is committed to supporting the development of each individual, helping them to reach their full potential. For the University of Stuttgart, the path to achieving this goal is a participatory, ongoing process of shared responsibility.
The University of Stuttgart understands the diversity of its members and varied disciplines as a source of potential. Dealing intelligently with diversity is a vital part of successful diversity management and essential for excellent science, successful learning and the integration of different perspectives and backgrounds.

Prof. Dr. Silke Wieprecht, Vice Rector for Diversity and Internationalization
The University of Stuttgart is a signatory of the Diversity Charta. The goal is to create an open-minded working environment that recognizes and promotes diversity.
Our Code of Conduct
Code of Conduct


At the university, it is the values and practices we have in common that unite us.
[Photos: o.A., Uli Regenscheit, o.A.]
Our understanding of diversity
Diversity, equal opportunities and inclusion form the framework for a productive and effective environment in which to work and study. In its Diversity Concept, the University of Stuttgart addresses seven dimensions of diversity, namely: "gender", "life plan", "age", "health", "social origins", "nationality and culture" and "professional orientation". These form the basis of a wide range of projects, activities, and measures.
Projects, activities, and measures
Promoting diversity at work: The German Diversity Day at the University of Stuttgart
How teams at the University of Stuttgart benefit from diversity
[Photos: o.A., GTUS-Max Partenfelder, o.A., o.A., o.A., o.A., o.A.]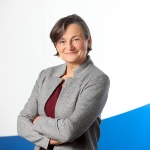 Silke Wieprecht
Prof. Dr.
Vice Rector for Diversity and Internationalization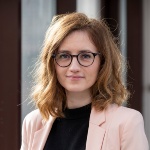 Katharina Wilhelm
Personal Assistant to the Vice Rector for Diversity and Internationalization