We consider it is our duty to society to make the achievements and research findings of our research university accessible as efficiently and quickly as possible and to actively promote their implementation.

Prof. Peter Middendorf, Vice Rector for Knowledge and Technology Transfer
Responsibilities and goals
Through the process of transferring knowledge and technology, the University of Stuttgart uses its research findings to develop innovations that can be implemented in both the commercial and societal spheres, thus helping to ensure the university's competitive position, and contributing to reflection capabilities, economic, scientific and societal prosperity. Knowledge and technology transfer comprises
Developing knowledge and fundamental technological principles in basic research conducted in all subject areas as the actual source of knowledge and technology transfer
Interdisciplinary application-oriented research and development, both intra and inter-university, and together with external research facilities in order to develop new findings and technologies
The transfer of knowledge and technologies for utilization by third parties (innovation)
The "Stuttgarter Weg"
Knowledge and technology transfer is facilitated by the "Stuttgarter Weg" (Stuttgart Way) – a guiding concept of networked disciplines – which nevertheless ensures that excellent scientific standards are maintained. The scope and objectives of the Vice Rectorate for Knowledge and Technology Transfer include:
Funding and supporting transfer projects that are relevant to society in general and to the economy for the practical implementation of university research findings,
Supporting and funding scientific and technological collaborations with external research facilities – particularly with the institutes of the Fraunhofer Gesellschaft, the Max-Planck-Gesellschaft, the Innovationsallianz and the DLR,
Reliable international collaborations with industrial sectors and companies,
Utilization of protectable research findings with appropriate remuneration,
Promoting the start-up culture in teaching and research, and supporting start-up projects.
The Vice Rectorate for Knowledge and Technology Transfer coordinates the following advisory bodies and facilities within the University of Stuttgart:
Committee for scientific cooperation with external facilities (cooperation committee)
Confidentiality committee
Committee for responsible research
The transfer of knowledge and technology enables the University of Stuttgart to meet its obligations to society, business and science.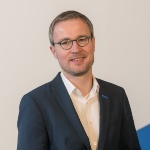 Peter Middendorf
Univ.-Prof. Dr.-Ing.
Vice Rector for Knowledge and Technology Transfer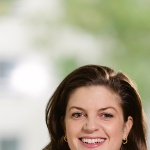 Tine Trumpp
Dr.
Personal Assistant to the Vice Rector for Knowledge and Technology Transfer