Family-friendly University of Stuttgart
The University of Stuttgart has been recognized several times over the years for being family-friendly. It is dedicated to the continued development of support offerings it currently provides for employees and students by way of family-friendly work and study environments. It is not only members of the University with family obligations who benefit from a university that is organized as family-friendly: we also win by attracting and retaining highly qualified employees, using our human resources more effectively, and reducing family-conditioned interruptions to studies.
All University of Stuttgart members have a responsibility for implementing these goals and standards, but this applies especially to management. Our university leadership lends its active support to making career and studies compatible with family life.
"Making career and studies compatible with family is part of our University's strategy."

Prof. Wolfram Ressel, Rector, University of Stuttgart
As family, the University of Stuttgart understands all life partnerships which take on long-term social responsibility, including parents and children, life partners, siblings, grandparents, as well as relatives needing care.
Studies & family
Students with children or caring for relatives find tailor-made information on the website under the tab Studies & family [de]:
Paid maternity leave and flexible study options
Childcare
Financial help
Infrastructure and interchange
Students who are pregnant or nursing require special protection. Therefore, please find out among other things about the following:
Taking leave before and after the delivery
Taking time off for maternity leave
Health risks, such as with internships
Note: On January 1, 2017, an amendes maternity leave law will take effect. The Studies & Promotions Division [de] will announce in a timely manner what effects if any this will have on pregnant and nursing students.
Students with children or relatives needing care have special needs. In order to accommodate these needs, extensive rules for flexibilizing studies are found in in the University of Stuttgart's exam regulations and its admissions and enrollment statutes:
Special request for admission to the 1st regular semester
Taking time off for maternity leave, parenting leave, childcare, and caregiving
Exam withdrawal due to a child's or caregiver's illness
Deadline extensions for diagnostic exams and exam
Extension of time to complete theses (Bachelor's/Master's theses)
Extension to maximum time required to complete studies
Contact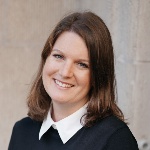 Inken de Wit
Service Uni & Family
Monday - Friday: 9 a.m. to 12 p.m.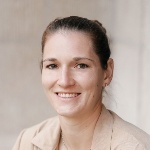 Julia König
B.A.
Service Uni & Family
Tuesday to Thursday: 9 a.m. to 3 p.m.