The University of Stuttgart considers the abundant diversity of its students and employees as a valuable resource and opportunity. Gender diversity, different cultural and socio-economic backgrounds, caregiving obligations, health impairments as well as intergenerational and interdisciplinary relationships all influence our interactions on the two campuses.
"The Diversity Calendar is designed to make this diversity visible. Numerous (inter-)national commemorative and action days have found their way into this compilation, which takes into account the seven dimensions of the diversity concept of the University of Stuttgart," describes Professor Silke Wieprecht, Vice Rector for Diversity and Internationalization. "In order to represent the impressive existing diversity as much as possible, various aspects have been combined."
A printed copy of the diversity calendar is currently on its way to all employees, student groups and stuvus. In addition, the calendar is available for download as an outlook calendar item.
The front of the printed diversity calendar varies. The motifs on the different fronts come from a cooperative project carried out in 2022 by Faculties 2, Civil and Environmental Engineering, and 10, Management, Economics and Social Sciences, with the Stuttgart University of Communication and Design (HfK+G). It was supported by the Diversity Fund of the University of Stuttgart.
Contact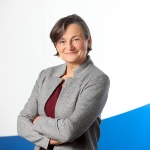 Silke Wieprecht
Prof. Dr.
Vice Rector for Diversity and Internationalization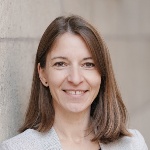 Barbara Scheubert
M.A.
Consultant for Diversity Management