Different faculty cultures, the heterogeneity of our students, the high number of international students and researchers as well as all employees with their personal life story characterize our university. It is therefore very important to us that we integrate the individual history of each person into our everyday university life. Dealing with different ways of life and worldviews broadens our perspective and offers opportunities that we appreciate and seize upon.
The University of Stuttgart encourages diversity and equal opportunities as well as treating one another fairly, regardless of status, age, religion, skin color, disabilities, sexual orientation, and gender.
To enable equal opportunities in higher education, Rector Prof. Wolfram Ressel signed the Charter of Diversity. The goal: Students, teaching staff, and all those active in the areas of science, administration, and technology can work in an environment that promotes diversity and is free of prejudice.
University members can only benefit and learn from each other in an environment free of prejudice and hindrances; not only in terms of their personal development, but also on a cultural and academic level.

Prof. Dr. Monilola Olayioye, Vice Rector for Early Career Researchers and Diversity
The University of Stuttgart is committed to open-minded cooperation. Openness, tolerance, respect, and fairness are the basis for the common work in everyday university life and the achievement of organizational goals. For its diversity management, the University of Stuttgart has chosen the following fields of action: Research & Science, University Studies & Teaching, Human Resources & Development as well as Infrastructure & Agility.
As a cross-discipline topic, diversity refers to all these fields of action and addresses the following dimensions, which are always interrelated and must be considered as a whole. With the involvement of many players at the Diversity Roundtable, the University of Stuttgart derives a wide range of diversity measures from this topic and offers extensive services.
Intelligent through diversity - How teams at the University of Stuttgart benefit from diversity
[Photos: o.A., GTUS-Max Partenfelder, o.A., o.A., o.A., o.A., o.A.]
Diversity in research
The University of Stuttgart places particular emphasis on the topic of diversity through the professorship "Diversity Studies in the Engineering Sciences", which is tailored to the university's specific profile.
The research interests of the associated institute lie in the approach to human diversity in the context of diversity management, for example in the field of human resources management. In relation to the diversity of processes and technical systems, topics include the approach to change and renewal, innovation and knowledge management, and change dynamics in companies and networks. In addition to methods of empirical social research, modeling and simulation methods are also used.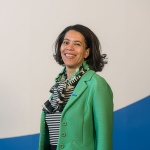 Prof. Dr.
Monilola Olayioye
Vice Rector for Early Career Researchers and Diversity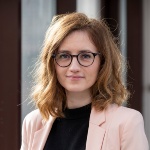 Katharina Wilhelm
Personal Assistant to the Vice Rector for Early Career Researchers and Diversity