The University of Stuttgart is committed to a future-oriented and dynamic approach to diversity. We aim to provide everyone who studies or works here with a supportive environment to enable the development of the potential of each individual. We see our active involvement in the creation of such an environment as an ongoing, participatory organizational development process that continuously adapts to changing framework conditions and needs. This is a comprehensive endeavor involving all members of the university.
In view of the above, the University of Stuttgart has successfully applied for participation in the diversity auditing process "Shaping Diversity" of the Stifterverband für die Deutsche Wissenschaft. It is part of the 2022 cohort, alongside seven other universities.
Project organization
Responsibility

Project manager

Process management

Process support

External auditing
Do you have any questions or suggestions or would you like to be involved in this process? Please do not hesitate to reach out to Barbara Scheubert. We look forward to hearing about your experiences and perspectives!
Barbara Scheubert
Consultant for Diversity Management
Email
Phone number: +49 711 685-81146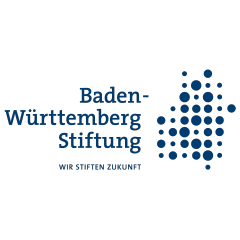 Funded by the Baden-Württemberg Stiftung
About the diversity audit
The diversity audit "Shaping Diversity" accompanies and supports the (further) development and implementation of a university-specific diversity strategy. We will focus particularly on the areas of strategy and structure, learning and teaching, service and consulting, personnel management, internal/external communication and participation as well as property management. In addition to five internal university workshops (see "The auditing process – Timeline"), five diversity forums will be held in the form of one-day meetings with the seven other universities of the cohort participating in the auditing process in 2022. The primary purpose of these forums is to exchange experiences.
Further general information on the diversity audit can be found on the website of the Stifterverband [German only]. The diversity audit "Shaping Diversity" is the only framework of its kind in Germany that is specifically tailored to the requirements of universities.
The auditing process –

Timeline 2022 → 2025
June 2022

Rectorate decides to apply for participation in the procedure, expression of interest submitted.

July 2022

Acceptance into the procedure confirmed.

September 2022

First self-report (current situation, development goals) submitted to the Stifterverband.
A self-report was prepared as the first component of the audit procedure. In addition to outlining the initial situation, this report also includes an inventory of existing diversity-oriented offers, projects and measures as well as contact persons. It further provides an outlook over what is yet to come: What are the development goals of the University of Stuttgart? The report thus serves as a basis for the process going forward. Numerous participants from the University of Stuttgart contributed to this report.

October 2022

1st Diversity forum in Bonn

February 2023

Kick-off workshop: SWOT analysis (strengths, weaknesses, opportunities and threats).

March 2023

2nd Diversity forum in Ludwigsburg

April 2023

Strategy workshop: Prioritization of strategic goals and focus areas

May 2023

Operational workshop: Development of an action catalogue

As part of the nationwide Diversity Day on May 23, 2023, all interested parties were invited to participate in the ongoing diversity auditing process. In a World Café setting, a total of 11 topic-based tables offered the framework for contributing experiences and ideas. The steering committee met internally in the afternoon to develop the topics that had been worked on in the morning.

May 2023 until the end of 2024

Implementation phase for jointly developed measures.

November 2023

3rd Diversity forum in Bielefeld

April 2024

Reflection workshop: Interim evaluation and adjustments, if necessary
4th Diversity forum in Bochum
December 2024

Certification workshop: Reflection on the diversity strategy and the auditing process

Spring 2025

5th Diversity forum, awarding of certificates. The certificate is valid for three years.
Members of the steering group
The members of the steering group meet with the auditor to prepare and review individual workshops, and participate in the nationwide diversity forums to exchange experiences. They are also members of the steering committee.
Dr. Silke Wieprecht
Vice Rector for Diversity and Internationalization
Dr. Meike Tilebein
Institute for Diversity Studies in Engineering, Head of Institute
Dr. Alexander Brem
Institute of Entrepreneurship and Innovation Science, Head of Institute
Beate Langer
uniqUS – Unit for Inclusive University Culture, Management
Barbara Scheubert
Consultant for Diversity Management, Project Management for Diversity Audit
Members of the steering committee
The participants of the steering committee contribute their experience and expertise from various areas to the audit process. They also act as multipliers. Members are listed below in alphabetical order (by function):
Function
Person
Contact Person for Anti-Discrimination
Susan Völkel
Division of Personnel and Legal Affairs
Stephan Bissinger
Division of Students' Affairs, Diversity Officer
Lisa Schöllhammer
Division of Central Services
Harald Hornyak
Equal Opportunities Officer
Silvia Meyer
Gender Equality Officer
Dr. Grazia Lamanna
Inclusion Officer
Dr. Ulrich Eggert
IntCDC (Cluster of Excellence)
Dr. Carolina García Johnson
Members of steering group
see above
Ombudsperson Teaching & Promotion
Dr. Ursula Meiser
Personal Assistant to the Vice Rector for Diversity and Internationalization
Katharina Wilhelm
Program Manager/ Academic Advisor
Dr.-Ing. Bettina Rzepka
Representative for Faculty 1, Architecture and Urban Planning
Ann-Kathrin Ludwig
Representative for Faculty 2, Civil and Environmental Engineering
Dr. Stefan Haun
Representative for Faculty 3, Chemistry
Dr. Johanna Bruckner
Representative for Faculty 3, Student Council Chemistry
Felix Trbola
Representative for Faculty 4, Energy, Process and Bio-Engineering
Ralph-Walter Müller
Representative for Faculty 5, Computer Science, Electrical Engineering and Information Technology
Jun.-Prof. Dr.-Ing. Andrey Morozov
Representative for Faculty 6, Aerospace Engineering and Geodesy
Berta Pi Savall
Representative for Faculty 7, Engineering Design, Production Engineering and Automotive Engineering
Prof. Dr. Cristina Tarín
Representative for Faculty 8, Mathematics and Physics
Dr. Hubert Keller
Representative for Faculty 9, Faculty of Humanities
Dr. Fabian Bross, Dr. Lisa Hofmann
Representative for Faculty 10, Management, Economics and Social Sciences
Dr. Matthias Wyrwal
SimTech (Cluster of Excellence)

Almut Meyer zu Schwabedissen (until September 2023)
Jun.-Prof. Benedikt Ehinger (from October 2023)

Staff Council, Chair
Dipl.-Ing. Ulrich Gemkow
Student Council stuvus
Bernhard Speck, Lúcia Szedresi
Student Counseling Center, Head
Reiner Laue
University Communications
Ulrich Fries (until August 2023)
Christina Fischer (from September 2023)
Contact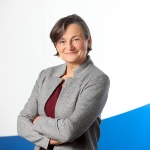 Silke Wieprecht
Prof. Dr.
Vice Rector for Diversity and Internationalization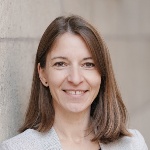 Barbara Scheubert
M.A.
Consultant for Diversity Management