Want to know what studies suit you best? Trying to get a first idea of what to expect from the world of studies? Thinking already about career opportunities later? With ZSB, you're in exactly the right place for getting answers to any question to do with studies and studying!
We also support you with information and counseling services to help you choose the right study program, are there to assist you with getting a good start on your studies and will be there along the way to help you finish them successfully.
We are here to answer your questions
Our Student Counseling Center is a stand-alone counseling service dedicated to putting your interests, goals, perspectives and questions first. All consultations with our staff member are completely confidential. 
During our open office hours and consultations by phone you can get answers to your questions and information materials without having to make a prior appointment. Appointments are only necessary if you require an extended individual counseling session. You can set those up during office hours or via email.
Directions to the Student Counseling Center
Open map
From the south: take the 'Autobahn' A8 (exit Stuttgart-Degerloch) towards Stadtmitte/West - merges into the B27


From the west: A8 Interchange Stuttgart - take the A 831 towards Stadtmitte/West


From the north: A 81, take the exit 'Zuffenhausen' - towards Stadtmitte (B27 dir. Degerloch/Tübingen) - when the main railway station appears on your left, after 150m (still on the B 27) turn right onto Geschwister-Scholl Straße
From the east: Take the B 10 or B 14 towards Stadtmitte - at the main railway station, turn right towards S-West - after the main railway station, turn left onto Friedrichstraße (B27) - proceed 150m and then turn right onto Geschwister-Scholl Straße
Contact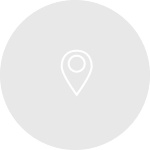 +49 711 685-82133

We have moved! You will find us in the House of Students, Pfaffenwaldring 5c, at the Stuttgart-Vaihingen campus!