An automated shuttle vehicle has been delivered to Campus Vaihingen this week, as part of the MobiLab research project. Over the next two years, the Institute of Automotive Engineering (IFS) and the Department of Traffic Planning and Traffic Control Engineering at the Institute for Road and Transport Science (ISV-VuV) will be investigating the framework conditions required for the implementation of a campus-wide shuttle service, as part of the sub-project "CampusShuttle".
In the first phase, the researchers will be working together with experts from the vehicle manufacturer Navya in France to train the vehicle for the planned route. The route leads from the IFS to the ARENA2036, then on past the Keltenschanze sports hall and finally between Pfaffenwaldring 9 and 47 to the S-Bahn station. The route includes some scenarios that are currently difficult for automated vehicles to handle. In this way, the scientists aim to generate a comprehensive picture of the capabilities and further development potential of this technology.
The shuttle should be ready to transport people in 2023
In the second initiation phase, the first automated trips are being planned for the end of 2022, although a safety officer will be on board during these trips. In the third phase, those responsible for the project are planning to transport passengers on board the shuttle by 2023. Simultaneously to this automated vehicle project, the IFS team is also developing concepts to integrate the shuttle into teaching operations.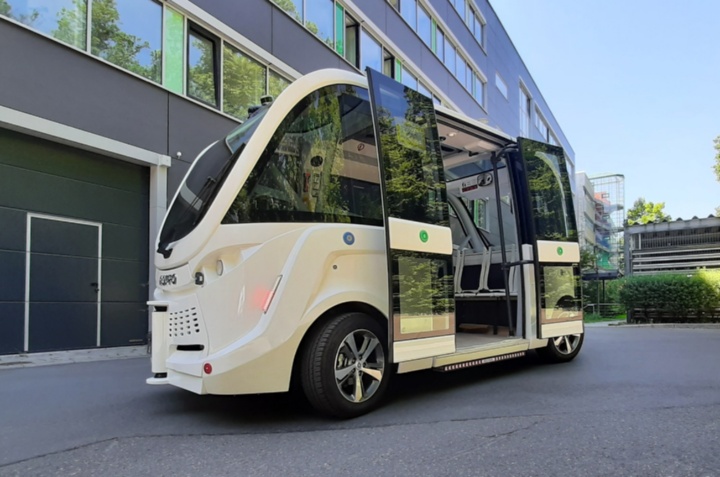 | | |
| --- | --- |
| Contact | Manfred Wacker, Institute for Road and Transport Science, University of Stuttgart, email, telephone: +49 711 685 82481 |