The University of Stuttgart is pursuing the following goals with Mobilab:
Climate neutral mobility at the University of Stuttgart (by 2030).
A pioneer in low-emissions mobility in practice and in research.
An attractive, high quality campus in Vaihingen.
Further development of Campus Vaihingen.
The university is planning to make Campus Vaihingen car free. Access to the campus would be provided via a central parking lot at the edge of the campus. Autonomous shuttles would connect this, and the central S-bahn station, to the campus. A rental system for autonomous scooters and RegioRad stations support the shuttle service and improve mobility.
These Mobilab measures will transform Campus Vaihingen into a comprehensive living lab, the perfect place to investigate research vehicles, research roads and research parking lots.
MobiLab defines a unique goal to reduce the mobility-related release of CO2 of the entire University of Stuttgart. The Vaihingen campus is now the living laboratory for implementing far-reaching innovative approaches, by combining concrete measures that are to be implemented in the near future with future-oriented research activities.

Prof. Wolfram Ressel, Rector of the University of Stuttgart
The Campus Vaihingen is already very well connected by public transport. Staff and students also use public transport a lot. The Campus Vaihingen site also brings in people from beyond the immediate area, meaning a lot of people make relatively long journeys to get there. Most of the time, these journeys are by car. The combination of the parking facility management system and the car-free campus in connection with the new mobility options will lead to a fall in demand for car parking spaces of about one third.
Mobility Living Lab
02:22
The pioneering "MobiLab" project at the University of Stuttgart implements an innovative mobility concept for the zero-emission campus Stuttgart-Vaihingen.
Music: Corporate Upbeat Uplifting Pop by RomanSenykMusic.
The campus as a testing ground
The University of Stuttgart is developing its vision for an emissions-free campus in MobiLab. It will become a research campus, where new climate-neutral, electric and intelligent forms of mobility will be tested out.
The University of Stuttgart wants to:
develop and test new vehicles, for example a self-driving e-scooter or a self-driving shuttle which uses inductive charging to charge itself while moving (research vehicle).
develop new street concepts, which for example make inductive charging possible while the vehicle is moving (research street).
develop new parking facilities which can be used by automated electric vehicles and which as solar power plants also generate electricity at the same time (research parking facility).
MobiLab is regionally and internationally connected
Contact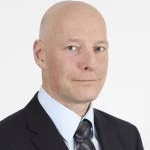 Markus Friedrich
Prof. Dr.-Ing.
Head of Chair for Transport Planning and Traffic Engineering
Hans-Herwig Geyer
Dr.
Head of University Communi­ca­tions and Press Spokesperson