Being energy-conscious is more important today than ever. This is why the University of Stuttgart puts a premium on comprehensive energy management. Beyond that, it operates its own heating and power plant and provides versatile tips on the themes of energy saving and energy efficiency.
The University of Stuttgart energy management server
Practically all of the University's buildings are captured in the energy management server. Users can access energy data on individual buildings over a web service.
Data is available on heating, cooling, electricity, and water use. Each data set can be displayed in a year, month, and week view or even by the hour in a day view.
Initiatives, tips, and information on energy efficiency
Under the Energy Efficiency tab on our website, you will find information on initiatives the University has already successful launched in this respect such as Initiative 1000 or Project Change.

Energy efficiency certificates
Under Energy Conservation Regulation EnEv 2014, energy efficiency certificates for all public buildings with over 250 m2 floor space must be displayed in public. The University already makes uploading energy certificates for all of its buildings larger than 1,000 m2 easy over a web interface.
The Pfaffenwald Combined Heat and Power Plant
Since 1959, the University of Stuttgart operates its own combined heat and power plant (CHP) in Stuttgart-Vaihingen. It supplies, in addition to the University's teaching and research facilities, the institutes of the Max Planck Society, The Fraunhofer Society, the German Aerospace Center and various student dormitories totaling 3,000 dwelling units.
The CHP supplies not only electric power and heat to the various facilities, but also cold-water district cooling. Heating, cooling, and steam delivery is self-contained and is exclusively assured by the CHP. In addition, the CHP is available for purposes of teaching and research.
High energy efficiency through power-heat coupling
To the maximum extent possible, the University's own power generation is used to cover electric power requirements. The CHP operates in a heat-out, power-heat coupling mode, so that the waste heat from electricity generation is completely recycled in the heating network. The plant can also store waste heat by the day in a thermal storage system. This makes it possible to synchronize power generation with the University's needs at any given moment without any constraints caused by the current heating need. The CHP is also connected via two transformers with 40 megavolt amperes transmission capacity each to the 110 kV grid of the BW GmbH electricity network.
The energy is produced in three plants:
a combined gas and steam unit with two gas turbines with waste heat boilers and one steam turbine,
two power-heat coupling blocks, each with one boiler and one steam turbine.
All three plants are licensed by the Federal Office for Economic Affairs and Export Control (BAFA) as KWK plants in accordance with Section 6 of the Power-Heat Coupling law.
Fuels used are natural gas and EL fuel oil, with an average annual efficiency approximating 85%. In accordance with the 1999 "Ecological Tax Reform," this results in a 100% refund of the mineral oil tax.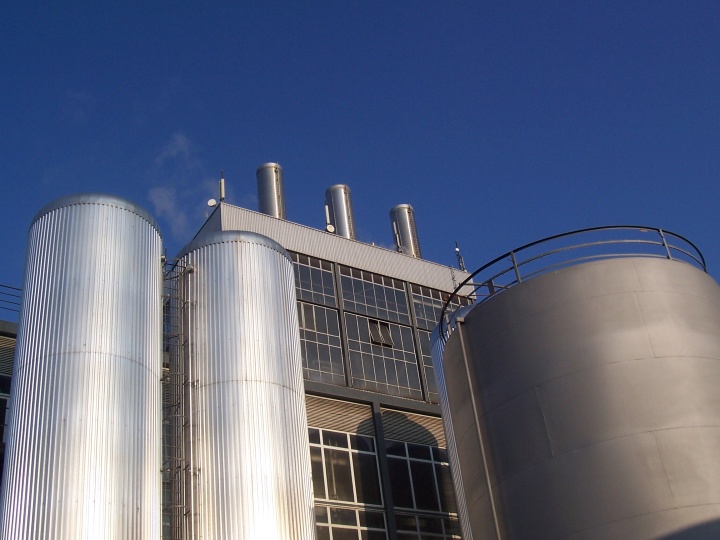 Contact
Dr.-Ing.
Jörg Kallweit
Managing Director CHP Pfaffenwald