Various participants will be contributing to a comprehensive program of lectures, workshops and creative contributions, taking place from mid-May to June. The activities will focus on the question of how we at the University of Stuttgart can gain intelligence through diversity and how we can use diversity to become more successful, as individuals, a team and as a university. In this way, university members can gain more insight into university measures and projects, specific diversity research topics and practical examples, as well as key aspects of university and corporate culture. Everyone is invited to join in.
Charta der Vielfalt e. V. is the initiator of the country-wide German Diversity Day, which will be taking place for the tenth time. For this event, companies and institutions will be demonstrating their commitment to diversity with a number of internal and external events.
Diversity promotes intelligence
[Photos: GTUS-Max Partenfelder, o.A., o.A., o.A., o.A., o.A., o.A.]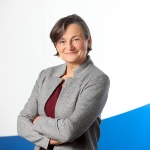 Silke Wieprecht
Prof. Dr.
Vice Rector for Diversity and Internationalization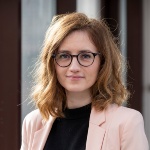 Katharina Wilhelm
Personal Assistant to the Vice Rector for Diversity and Internationalization