Digital teaching makes it possible to adopt new approaches, though at the same time it demands more of students. This makes it all the more important to ensure that nobody is left behind. This includes students who were having to deal with challenging circumstances alongside their studies even before the corona pandemic, such as dealing with financial worries, looking after a child or a mental or physical disability. Students in special circumstances have often had extra difficulties to overcome since the beginning of last year. Jessica Urban and Nicolas Hirth, who study Transport Engineering at the University of Stuttgart, told us about their experiences of digital teaching and whether it also comes with certain advantages.
When Jessica Urban used to attend events held in person, she needed the help of a hearing loop. The lecturer would wear the hearing loop around their neck, so that what they said would be transmitted directly to Jessica's hearing aid. Despite using a hearing loop though, she found it almost impossible to write down her own notes at the same time as listening.
She couldn't follow what her fellow students were saying or exchange information either, because she had to concentrate so hard to be able to listen to the lecturer. She kept having to find the right balance: to listen in but not make her own detailed notes, or to note things down but not be able to follow the lecturer in the process. Fortunately, her fellow students were happy to share their notes with her after the lectures.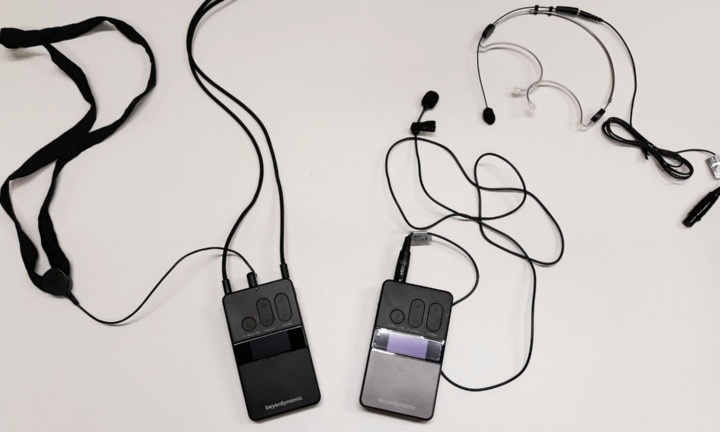 Old problems in a new form
Online recordings mean that Jessica can now write down her own notes. Though she can only do this under certain conditions, and it takes a lot of time and effort. "It's only been possible for me to make my own notes because of the corona pandemic and online teaching. Though I can only do this with lecture recordings that I can pause. Apart from being able to manage my time flexibly though, this is the only advantage of online teaching as far as I'm concerned. I still can't guarantee that I've written down what the lecturer has said correctly though because I can't lip read while they are speaking. When I was preparing for my exams, after talking about it with another student I realized that I'd written some things down wrong and learned the wrong material.
Not being able to see the lecturer's lips move when they are speaking makes things more difficult, so for a long time I've had to play parts of the recording over to be able to hear it properly. This means that everything takes me a lot longer. I can't always ask other students for help straight away if I think I've misunderstood something because people listen to the lecture recordings at whatever time is most convenient for them. So I have to make an extra note of what bits I found difficult to understand so I can clear things up later on. This also takes up extra time. When we have live meetings online or in-person courses I can't take notes at the same time. All being said, online teaching means I have to concentrate a lot, which was already a major issue for me when classes were held in person."
Jessica Urban also finds it more difficult if lecturers have a strong accent or dialect, and it's hard to follow what they are saying if for example they swallow their words, speak quickly or when there is a lot of background noise. "When this happens I get in touch with the lecturer if there's anything that's not clear. Though it's still difficult to find the best possible solution to every single problem. Despite all these challenges, I get great support and attention from the staff at the University, who always do their best to try and find a solution. When we have live meetings online people try and make sure that I can read the lips of whoever's talking, or people ask me directly if I can follow the lecture."
She says that it would be a massive help if lecturers tried to speak as clearly as possible and to ensure a good sound quality. This is particularly relevant with lecture recordings where it's not possible to make changes afterwards. In live meetings online she has the chance to highlight any possible issues. As a general rule, people should try and make sure that their voice doesn't fade into their background or get quieter in places. It may also be helpful to have a small window showing a speaker's lips moving or their facial expressions when they are giving a presentation. This would make things easier for her, suggests Jessica Urban.
Recognizing individual challenges
Among other things, these guidelines mention accessibility in digital teaching. Also taken into consideration are challenges currently faced by students with chronic illnesses, students with children or dependent relatives and international students, as well as by students who are socially, financially or educationally disadvantaged.
Limited social contact, sources of income drying up, having to spend more time looking after others as well as digital barriers are just some of the problems which students are currently having to deal with. This can quickly develop into existential problems or obstacles which may jeopardize the student's chance of successfully completing their studies and examinations.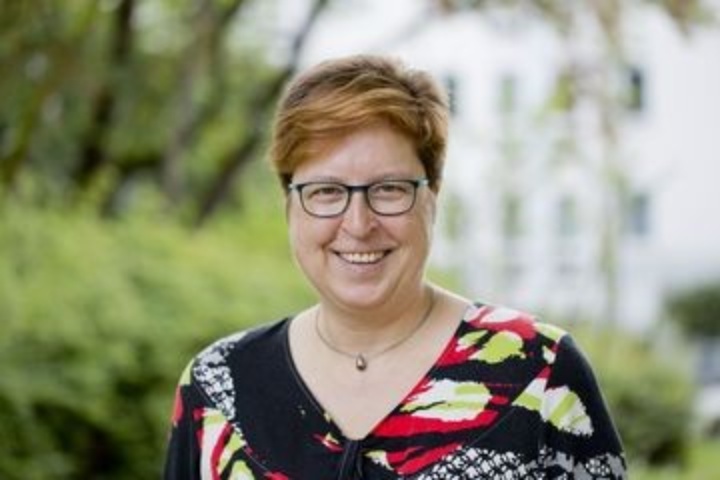 Despite the advantages, student life is still irreplaceable
Digital teaching can still bring certain advantages. For Nicolas Hirth, classes held in person at the beginning of his university studies sometimes proved to be difficult. Digital teaching on the other hand suits him. "I've got poor eyesight, so in my first few semesters I often used to sit in lectures with a piece of equipment which meant I could film what was projected onto the wall using a camera and then play it back on my laptop right in front of me. This wasn't always easy. There often wasn't enough space for both the laptop and the camera on the narrow desks in the lecture hall. The visibility sometimes wasn't ideal either. I had to sit at a certain angle from what was being projected onto the wall so that the camera could optimally film it. Lighting was another problem. Another big problem was the lack of power sockets, which meant the battery on my laptop wouldn't last the whole length of the lecture. Later on, I switched to just listening to the lecture and then watching the lectures and the examinations afterwards or just before the examinations.
The advantage of online teaching is that studying from home, where my desk is set up to meet my needs, it's much easier and more comfortable to follow what the lecturers are saying and presenting than in a lecture hall, no matter whether they use PowerPoints or PDFs. It would have been useful to me if there had been online teaching in my first few semesters. By this I mean if the lecturers had always recorded their lectures when giving them in person.
Sigrid Eicken likes the idea of a hybrid offering of online and in-person teaching even after the corona pandemic. "I'm very impressed with how teaching staff, the staff at the institute, the colleagues at the TIK and the student administration as well as the student body have been willing to go above and beyond to look for and implement technical solutions for disabled and chronically ill students! It would be a major step on our journey towards becoming a more inclusive university to carry on using the technical solutions which have become more widely used during the corona pandemic for this target group even after the pandemic's over."
The advantage of online teaching is that studying from home, where my desk is set up to meet my needs, it's much easier and more comfortable to follow what the lecturers are saying and presenting than in a lecture hall, no matter whether they use PowerPoints or PDFs.

Nicolas Hirth
Nicolas Hirth doesn't have any suggestions for how things could be done better in terms of accessibility in digital teaching. "Everything's worked out well for me so far and I've done OK. I can do my work fine and I think we've found a good solution. This semester I've also had courses on Webex with compulsory attendance and an oral examination, but everything went OK. It was a little bit complicated at first until I set up Webex, but then it worked alright."
It's not all positive though when it comes to digital teaching and the new day-to-day reality of student life. He misses the contact with his fellow students in particular. "I spent the first lockdown at home with my parents, and didn't go back to my shared house in Stuttgart at first but carried on my studies from my parents' house. For most of the classes I took, the lecturers uploaded videos of their lectures which they had made themselves to Ilias. One of my examinations was postponed until May. After the lockdown I came back to Stuttgart, and carried on my studies from my shared house.
It wasn't a big deal at first that I couldn't go to the campus any more. Later on though I started to notice how much I was missing the social contact. Being able to meet friends and other students on campus is definitely a big part of student life for me, the same as for other people. Talking over Whatsapp can't replace it.
I found it harder to motivate myself as well. Watching a video by yourself is a very different experience to watching it in a lecture hall with other students."