The University of Stuttgart's diversity concept
As an employer, the University of Stuttgart supports all of its employees, helping them to achieve their full potential. It makes space for diversity and equality, and employees are treated fairly – regardless of their status, age, religious beliefs, skin color, disability, sexual orientation, and gender. The meaning of diversity is stipulated in the University of Stuttgart's mission statement and it is also part of the university's diversity concept. The university's positive stance on diversity is also reflected in the slogan "diversity promotes intelligence".
Virtual idea workshop
All members of the university were invited to join a 90-minute "ideation process" from 2 p.m. to 5 p.m., where they could discuss topics related to diversity, as well as any issues and possible solutions in small groups online – ideally in diverse teams comprising students, those directly affected, and role models. The workshop was a good platform to continue developing specific projects, or to develop something new.
Set topics that you can already sign up for are:
Diversity as a success factor: teaching, learning and research in diverse teams; with diversity and inclusion to more innovation
First generation students – what are the challenges and what support could the university offer?
Accessibility: Studying/working with a disability or chronic illness – what is everyday life like?
Forms of discrimination and/or harassment
Diversity in makerspaces
How sex matters in drug development
To register for the ideas workshop that will take place on May 26 from 2 p.m. to 5 p.m.: Visit the Webex web page and register. As soon as the hosts have approved your registration, you will receive a confirmation email with information about how to access the workshop.
Diversity promotes intelligence
[Photos: GTUS-Max Partenfelder, o.A., o.A., o.A., o.A., o.A., o.A.]
Get to know us – the main diversity protagonists at the University of Stuttgart
Charta der Vielfalt e. V. is the initiator of the country-wide German Diversity Day, which will be taking place for the eighth time. For this event, companies and institutions will be demonstrating their commitment to diversity with a number of internal and external events.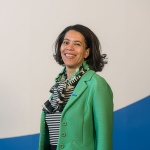 Prof. Dr.
Monilola Olayioye
Vice Rector for Early Career Researchers and Diversity
Term: 01/01/2019 to 09/30/2021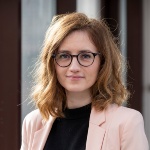 Katharina Wilhelm
Personal Assistant to the Vice Rector for Diversity and Internationalization