To round off the virtual alumni year, Katharina Klein, provisional Head of the Alumni Office at the University of Stuttgart, organized a special event for all alumni of the University of Stuttgart who are living in the USA. Members of the 'alumnius' alumni network could choose between a virtual wine tasting or taking part in baking cookies. "We wanted to offer our members in the USA something special to mark the end of the year, because we had held the very first virtual alumni meeting with them just after the beginning of the corona pandemic", explains Klein.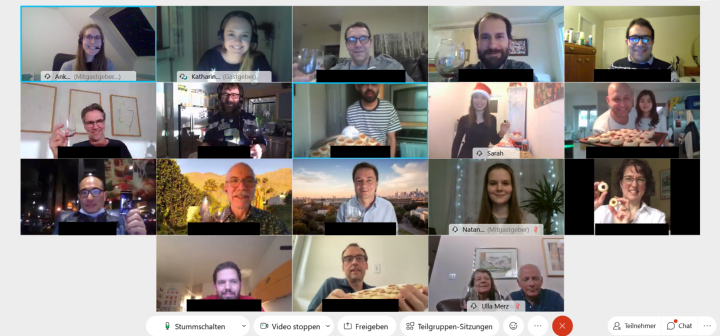 Both events were led by former students of the University of Stuttgart. The wine tasting was led by Ulla Merz, who graduated in Computer Science. She emigrated to the USA at the end of the 80s, where she completed a doctorate, and has owned a vineyard in Colorado together with her husband since the mid-90s. "Ulla took part in a virtual alumni meeting for those living in Germany in the summer. I was fascinated by her story straight away and knew that I wanted to get her involved in future", says Klein. Merz, who was born in Heilbronn, gave alumni in the USA a choice of five wines to choose from.
Because the wine could only be shipped to three different US states, there was an alternative available for those who either couldn't take part in the wine tasting or who didn't want to: baking cookies with Sarah Goller, who graduated from the University of Stuttgart in English Studies and Technical Education. The successful baking blogger now lives in Berlin, and gave the alumni a recipe for Engelsaugen, otherwise known as thumbprint cookies.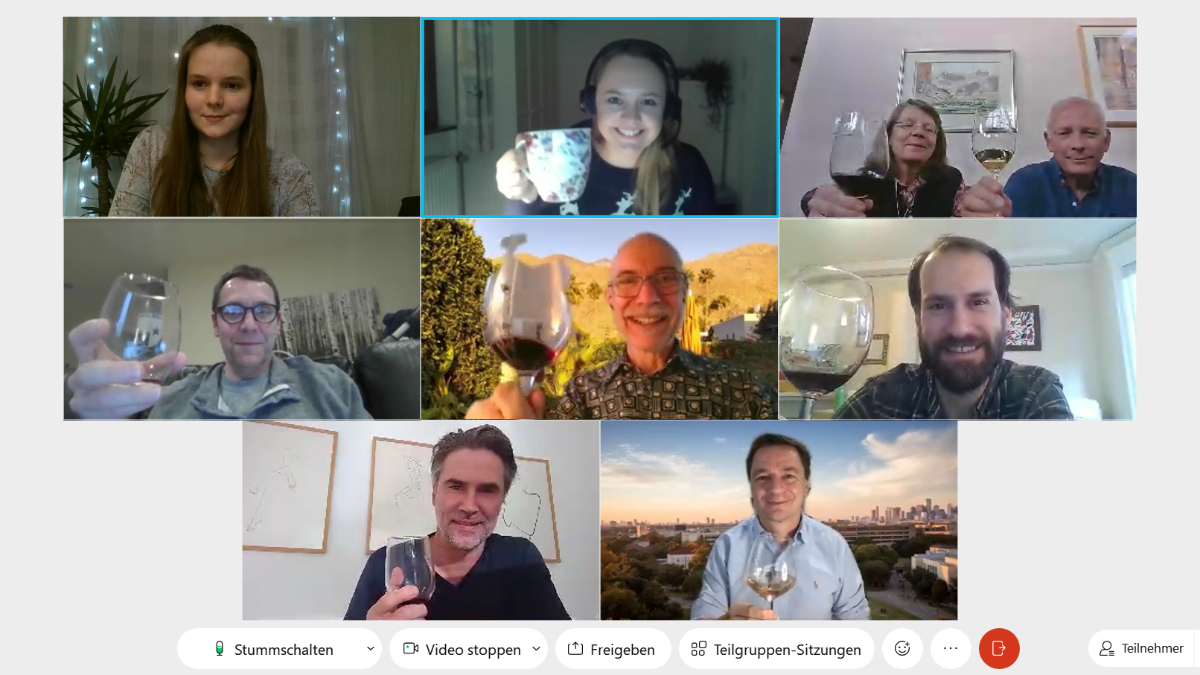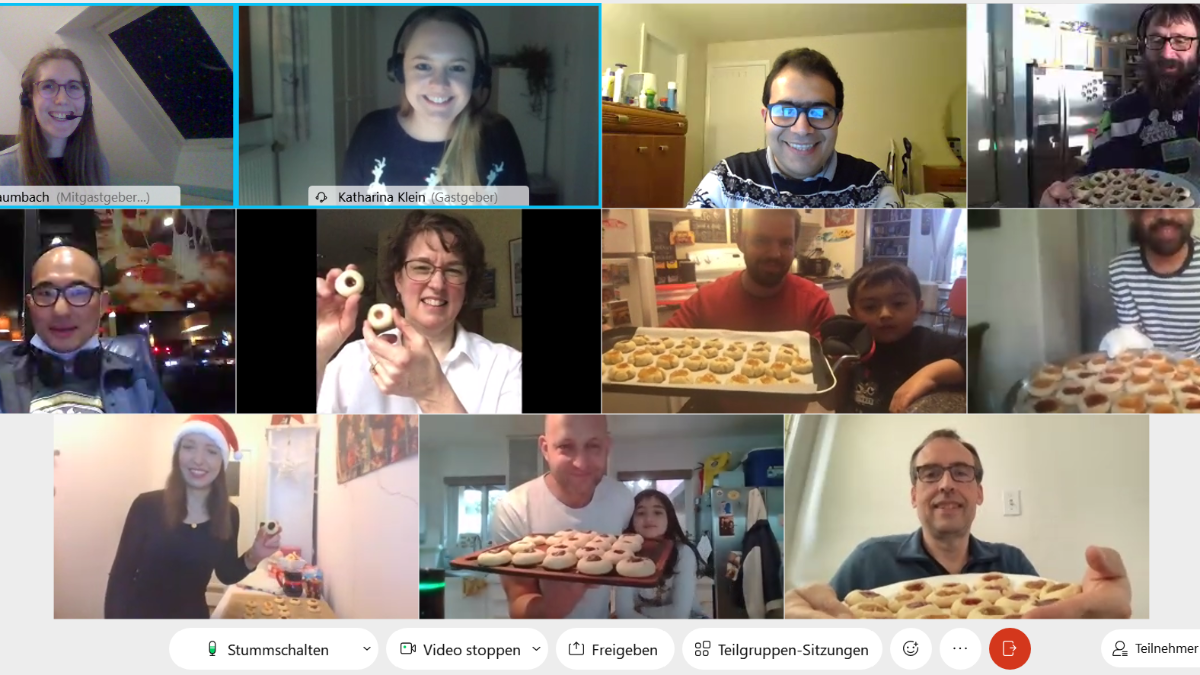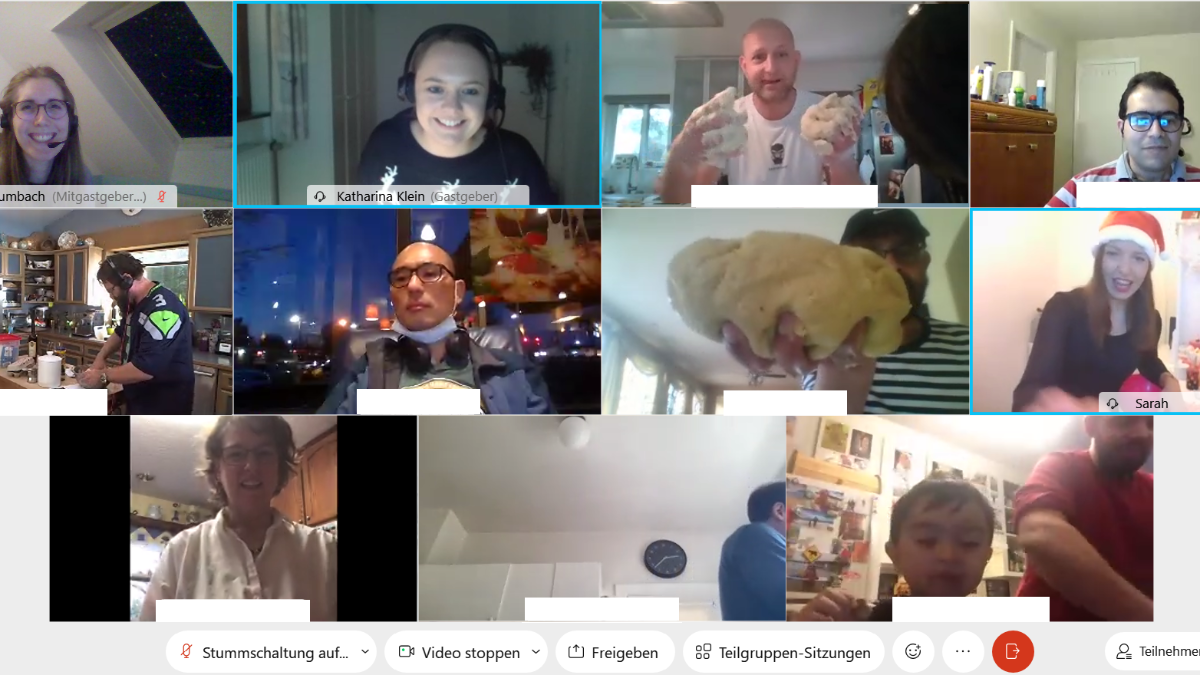 In the second weekend of Advent, alumni from the University of Stuttgart got together in little groups for a wine tasting via Webex, and in some cases baked cookies together with their whole family. "It was particularly enjoyable to see how our former students used the baking as a chance to pass a bit of German culture onto their children", says Klein.
The wine tasting and the baking session provided a festive atmosphere and a break from the everyday reality of the corona pandemic. The event was also an opportunity for conversation and for networking. "We try and put on events for our members which encourage exchange with us as their alma mater but also encourage networking with other alumni in their local area", says Klein. Klein believes this to be a particularly important aspect. "Interactive alumni events have been the norm in English-speaking alumni organizations for a while. It's about making sure our former students carry on feeling a connection to the University by putting on alumni activities which make informal networking possible and so offer added value for its members.
Events may be held again in future
All the positive feedback from the group means that similar events may be held again in future. "It was a lot of fun and everybody had a good evening. It was also an extremely positive experience – both for us as well as for our alumni. We'll definitely think about ideas for similar events".