From master's thesis to startup – how 26-year-old Paul Eichinger sees his next step after recently completing his master's degree at the Institute for Control Engineering of Machine Tools and Manufacturing Units (ISW) at the University of Stuttgart. His idea is the same as the topic of his master's thesis: "Developing a process chain for the automated manufacturing of personalized computer mice". Along with the economist Andreas Schulz and the software developer Christian Renninger, he is now applying for a startup grant in order to be able to make the process market-ready, which is the reason for his planned startup.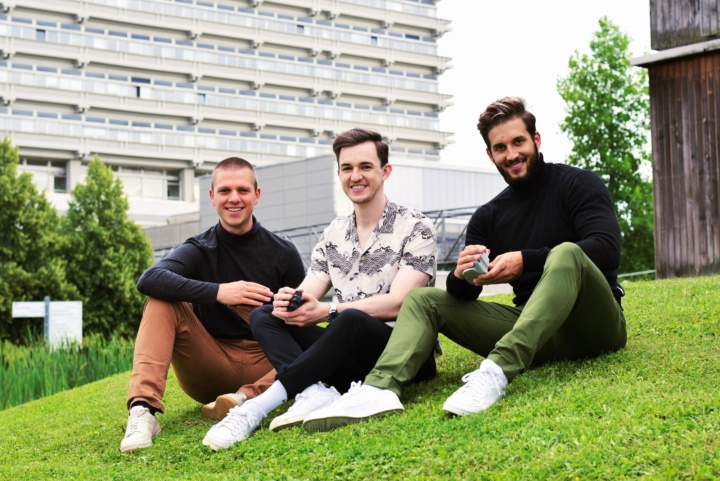 The Stuttgart native has been preoccupied with the idea of building a computer mouse which is customized to the user's hand for the last three years – and for good reason. Some of his close family members are physiotherapists, so he is very familiar with the problems created by long hours working at a keyboard and mouse. This is commonly referred to as repetitive strain injury (RSI), which is also known as mouse arm syndrome, whereby symptoms such as pain, numbness or a tingling sensation can occur. Other stress conditions include tendinitis and carpal tunnel syndrome. He also draws upon his own experience. "Regular mice are just too small for my hand, but for some people with smaller hands they are often too big", says Eichinger. Customized mice shapes can have a positive effect.
Easier to a personalized mouse
Up until now, most customized mice have been manufactured using difficult processes that involve taking an impression of the hand of the user. Eichinger wants to make the process more simple, or in his own words "automate the process of personalization". He has already registered a provisional patent for the process, which uses automated batch production. This involves the user recording various dimensions of their hand using an app on their smartphone. This data is then processed into a digital user model which forms the basis for the anthropomorphic mold of the customized computer mouse which is then produced. Eichinger is using the expertise of hand surgeons well as physiotherapists to help develop his idea. As part of a pilot study, those who take part in a current survey about user behavior can win a prototype.