After 10 years of responsibility for all areas of central communications at the University of Stuttgart, Dr. Hans-Herwig Geyer, Press Spokesperson and Head of the University Communications Office of the Assistants to the Rector, will be taking retirement at the end of July 2022. During his time, he helped implement numerous innovative measures for the sustainable and successful realignment of the strategic communication and marketing policy of the university. This was clearly visible both internally and externally.
At a farewell reception attended by representatives of the university administration, various departments, and other university offices, Prof. Wolfram Ressel, Rector of the University of Stuttgart, thanked Hans-Herwig Geyer for his highly regarded achievements: "Over the past decade, Dr. Geyer has been an excellent communications manager with considerable experience and a credible and winning representative of our university – both internally and externally. His expertise, commitment, and charisma supported his actions, which were oriented towards successful results and with which he continually optimized the communication services of our university."
"With great empathy and integrating force, Hans-Herwig Geyer and his team have always supported the objectives and activities of the central university administration and successfully communicated them internally and externally in channels appropriate to the target group," said Jan Gerken, Chancellor of the University of Stuttgart. "Because of his appreciative collegiality and professional reliability, he is highly respected by his colleagues in the various divisions.
In a welcoming note, Dr. Nicole Saverschek, Managing Director of the Alliance of Leading Technical Universities in Germany (TU9), paid tribute to Dr. Geyer's role as spokesperson for the TU9 Expert Panel on Communication: "Hans-Herwig Geyer is a colleague whose experience, persuasiveness, and commitment in the planning and implementation of our joint communication activities have been greatly appreciated by all members of the expert panel."
Dr. Geyer thanked the university management and his colleagues for an "equally fulfilling and successful period of cooperation" in the interest of the University of Stuttgart and emphasized that this was always characterized "by trust, reliability, and personal cooperation". He wished his successor and the University Communications team every success in their communications work for the University of Stuttgart.
Until the procedure for filling the position of Head of Staff is completed in autumn 2022, the Deputy Head of University Communications and Deputy Press Spokesperson Lydia Lehmann will take over the position of Head of Staff on an interim basis as of August 1, 2022.
Media contact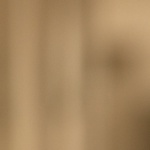 Lydia Lehmann
Deputy Head of University Communi­ca­tions and Deputy Press Spokesperson
Hochschul­kommunikation
Keplerstraße 7, 70174 Stuttgart