This study program is not being offered in English. For further information please visit the
German version
of the study program.
With a minor in mechanical engineering you will learn basic engineering thought and ways doing. If you can see yourself working in consequence of your chosen major subject in a productive enterprise, a minor in mechanical engineering in your B.A. studies makes sense. Your B.A. studies in that case will combine a major subject and the mechanical engineering minor. You can choose the major from among eight disciplines, and it will represent a distinctly higher share of your studies than the minor.
In the mechanical engineering minor, students develop basic competencies, especially in the areas of machine design, engineering mechanics, materials science and computer science, and will learn to solve complex technical problems.
Affinity for mathematics – especially enjoying formal-abstract methods that are taught and regarding logical thinking as fun Spatial thinking
Enjoyment of technical problems
Interest in understanding complex relationship
Interest in creative problem solving strategies No anxiety about working with computers Being communicative and open to others
At a minimum, a good knowledge of German, ideally also knowledge of English that is at least as good.
Contact for further questions on Mechanical Engineering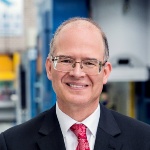 Dipl.-Ing.
Abteilungsleiter Lehre | Fachstudienberater Maschinenbau
Dipl. Ing.
Mechanical Engineering Center - contact person for general questions