This study program is not offered in English. For further information please visit the
German version
of the study program.
The Natural and Technical Sciences (NwT) study program for teaching in Baden-Wuerttemberg' s general education high schools is designed as an interdisciplinary program in which prospective teachers acquire interdisciplinary subject, didactic and pedagogical skills.. Their eventual goal for the subsequent teaching career is to inspire pupils to ask questions in the biology, natural phenomena, and technical (BNT) subjects as well as natural science and technical (NwT) subjects and nurture the pupils' interest in them.
While studying, you will for one thing acquire a basic subject knowledge in the basic sciences of physics, chemistry, and biology. For another, you will learn technical procedures, what it is that connects natural science and technical subjects and you will examine their combined effects on people and the environment. The NwT program is pursued in combination with a major in a natural science subject (physics, chemistry, or biology).
You be interested in the natural sciences and mathematics, enjoy technical things and technical questions, and possess a knack for organization, be versatile and interested in diverse subject areas, and be a self-starter and team player.
Contact for further questions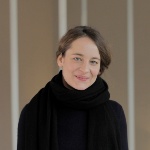 Dipl.-Biologin
Mira Latzel
Lehre, Forschung, Studiengangmanagement, Praktikums- und Fachstudienberatung, BAföG Gymnasiales Lehramt Naturwissenschaft und Technik (NwT)