This study program is not offered in English. For further information please visit the
German version
of the study program.
The University of Stuttgart's Master's in Computer Science study program is exceptional in that it teaches computer science relevant to multiple application fields.
Students expand knowledge gained in their Bachelor's studies by choosing from a large selection of areas of emphasis and so build their profile for the job market. These concentrations can be custom combined, cover the entire research spectrum of the subject and therefore make possible starting a career in industry or in research upon successful completion of the Master's program.
To study for the Master's in Computer Science, you will need to have earned a Bachelor's degree in computer science or in a related field and developed an interest in scientific work when you did.
Applicants with Bachelor's degrees in related fields may be granted admission with accreditation conditions attached. These conditions normally specify one or two foundation or core modules from the computer science Bachelor's study program. You will receive information about possible conditions early during the admissions process to the degree program.
Accreditation

The quality of this degree program has been certified.
Contact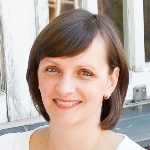 Katrin Schneider
Dr.
Program Manager, Department Manager & Erasmus Coordinator of the Computer Science Department