Field of Work
Acoustic stimuli are with us constantly, wherever we go. This means that our hearing is permanently in demand – as an "alarm organ", it cannot be switched off. This is not simply about the difference between loud and quiet. Of course noise is harmful to health, but even barely audible noises can be disturbing if they are associated with certain other factors.

Acoustics research today investigates both noise and sound design. The intensity, dosage and characteristics of noise are examined based on the perception and impact of sound. The goals for developing concrete technical solutions are geared towards this – be it noise reduction or sound design. In this way, interdisciplinary processes are generally used to create lightweight sound protection components, quiet work rooms, robust silencers and fine-sounding musical instruments.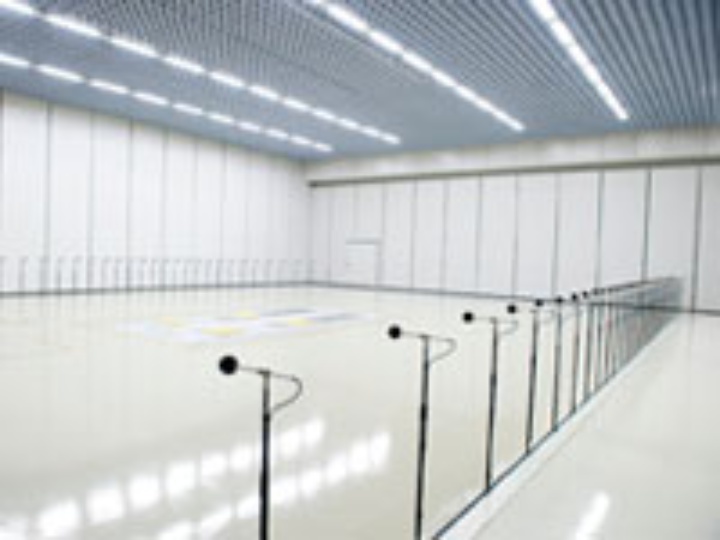 Personal Information
The interests of acoustics specialist Prof. Philip Leistner, born in Storkow/Brandenburg in 1964, range from disruptive noise to the enchanting sounds of an organ. He obtained his degree in engineering at TU Dresden in 1990, going on to gain a doctorate at TU Berlin in 1994. In 1995 he joined the Fraunhofer Institute for Building Physics IPB in Stuttgart, where he was appointed Head of Acoustics in 2005 and became Deputy Director four years later. Leistner was appointed professor of acoustics at the University of Stuttgart in 2011. Since 2007 he also been Visiting Professor at the Institute of Acoustics at the Chinese Academy of Science in Beijing.