Field of Work
The departments of lightweight design and fiber composite technology at the Institute of Aircraft Design carry out methodological research into innovative high-performance structures and use the results to build prototypes. Activities are mainly focused on carbon-fiber reinforced duromers (usually epoxy resins) with the aim of automating processes, enhancing component quality and enabling the production of larger quantities as well as novel sandwich technologies. Examples of research:
Simulation: process simulation, multi-scale modeling of fiber composite materials
Textile technology: weaving, 3D sewing, tailored fiber placement, automated draping
Sandwich technology: development of multi-functional collapsing cores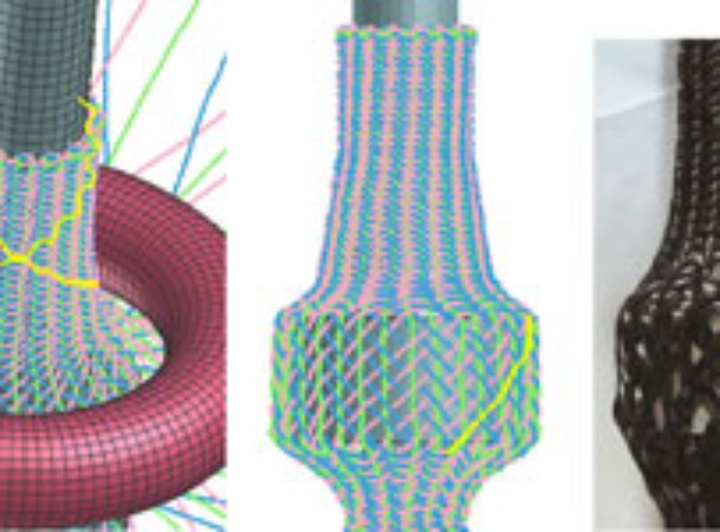 Personal Information
Whether aircraft or cars: in future, all means of transport will have to exhibit higher performance combined with reduced energy consumption. In order to achieve this, they have to be lighter. One key to lightweight construction is provided by fiber composite materials – and this is the Peter Middendorf's specialist area. Born in Oldenburg in 1971, Middendorf studied aerospace engineering at Bundeswehr University Munich before going on to work on the Eurofighter program at the German Air Force Ordinance and Supplies Department in Cologne-Wahn. He was also at the Institute of Mechanics of the Faculty of Aerospace Engineering, Bundeswehr University Munich, as well working in industry for EADS Innovation Works and Eurocopter Germany. Middendorf has been professor and director of the Institute of Aircraft Design at the University of Stuttgart since 2012. He was the recipient of an IABG research award in 2002.