Field of Work
Prof. Kai Peter Birke has many years of experience in research, development, production and quality management in connection with electrochemical cells and energy storage devices, in particular lithium-ion technology. His research program as part of the professorship in electrical energy storage systems at the University of Stuttgart is based on three pillars. Firstly, he looks into the materials and chemical processes relating to electrochemical cells. Secondly, he is interested in whole battery systems such as those used for electromobility: here he investigates new ways of increasing energy density at the system level. His third focus area is that of very large storage devices such as those required to implement the energy turnaround. Since conventional electrochemical storage devices come up against their limits when confronted with such requirements, he looks into "power-to-gas" and "power-to-liquid" techniques to investigate how electrical energy can be used to generate hydrogen or hydrocarbons so as to save electrical energy as chemical energy.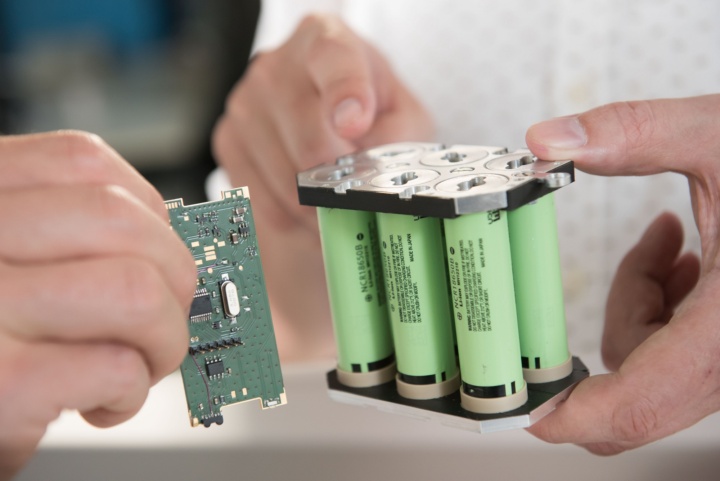 Personal Information
Prof. Kai Peter Birke, born in 1967, studied physics at Kiel University and gained his doctorate there in 1997 with a dissertation on solid-state batteries with functional ceramic layers. At the Fraunhofer Institute for Silicon Technology he worked on a new generation of rechargeable lithium-ion batteries and a new ceramic separator for lithium-ion polymer batteries, as well as eventually becoming head of the Integrated Energy Systems department. In 2000 he moved to industry, initially establishing the development and production of a new generation of lithium-ion polymer batteries with battery manufacturer VARTA. This was followed by a move to Continental in Berlin in 2005. As Head of Advance Development Cell and Battery Technology with SK Continental E-motion, Birke was involved with batteries for the electrification of the powertrain, including all battery types from micro-hybrid (12 V) through to battery-powered electric vehicles (400 V). Birke is the author and co-author of more than 70 publications. He holds 95 patent families in the field of energy storage and was the founder and partner of two spin-offs for lithium-ion cells with a ceramic separator.