Field of Work
The research conducted by Prof. Hans-Christian Reuss is focused on motor vehicle mechatronics. This includes wiring systems and energy management, the connectivity and architecture of electronic systems, software and diagnosis tools, powertrain optimization and research into hybrid vehicles.
The aim of this research is to create sustainable vehicle and mobility concepts. For example, the electric charging station "ELITE" (energy-efficient, performance-optimized filling station for electrically powered vehicles) allows research to be carried out into the requirements and concepts behind a functioning, standardized charging infrastructure for electric vehicles. Prof. Reuss and his team also look at the deployment of electromobility in buses and taxis, as well as reducing the risk to pedestrians caused by low-noise electric vehicles in the project ZuSE (reliability and safety of electric vehicles).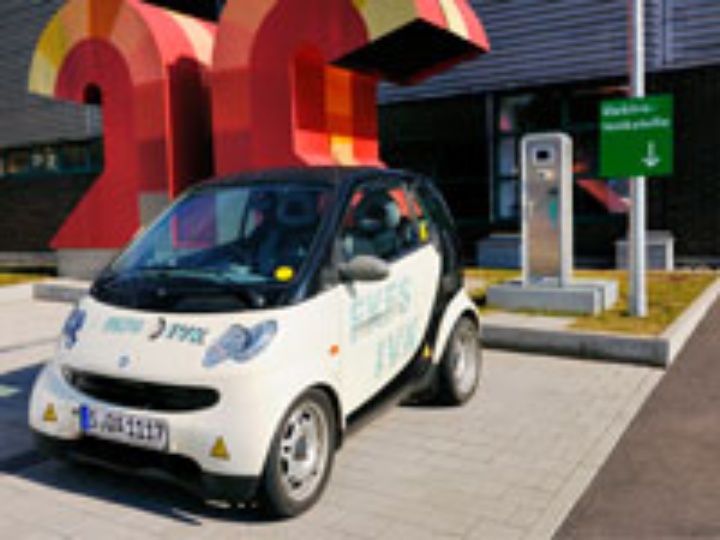 Personal Information
Prof. Hans-Christian Reuss is originally from Düsseldorf. He studied electrical engineering at the Technical University of Berlin and then gained his doctorate there at the Institute of Electronics. From 1989 to 1992 he worked for Philips Semiconductors Hamburg, where he was responsible for serial bus systems and microcontrollers for application in motor vehicles. He was then appointed as Professor of Vehicle Electronics and Electrical Systems at TU Dresden in 1993. Since April 2004 he has held the Chair in Automotive Mechatronics at the University of Stuttgart, as well as being a member of the board of the Research Institute of Automotive Engineering and Vehicle Engines Stuttgart (FKFS).