Field of Work
The subject of building physics is concerned with the phenomena of heat (energy), damp, sound, daylight and fire protection in components, rooms and buildings as well as in the close vicinity of buildings (urban development physics). Climate change and the long-term increase in energy prices make climate-friendly construction one of the most important challenges facing up-and-coming engineers training in the field of building physics.
Inflatable sound screens made of foil or membranes (plastic-coated textiles) are used to provide protection from noise that originates from temporary sources such as construction sites, leisure events etc. The elements of these sound screens consist of a closed cover that is filled with a gas, usually air. They are light, flexible, self-supporting and designed for repeated use.
The online master's degree in building physics – a continuing education program offered by the University of Stuttgart – is aimed at architects and engineers working in construction who wish to gain further work/study training in the field of building physics on a comprehensive, solid practical basis.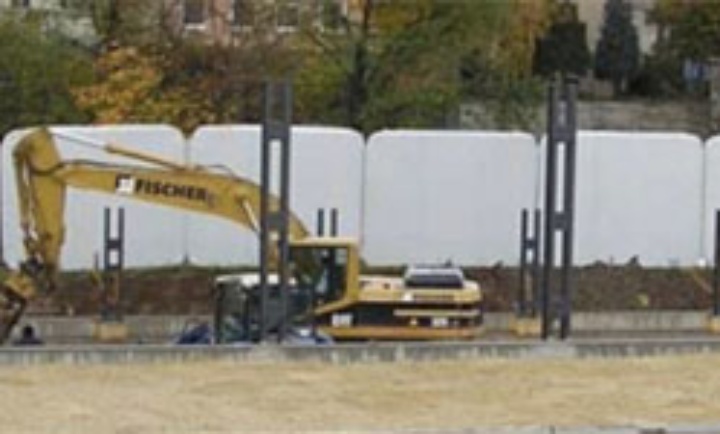 Personal Information
Hon.-Prof. Schew-Ram Mehra's main research interests are environmentally compatible, climate-friendly building and sound protection in construction. Originally from Afghanistan, he was born in Kabul in 1951. After gaining a degree in electrical engineering at RWTH Aachen, Mehra worked as a research assistant in the field of building physics at the University of Essen, at the Fraunhofer Institute for Building Physics in Stuttgart and at the Department of Building Physics at the University of Stuttgart. He obtained his doctorate at the University of Stuttgart in 1995. In 2002 he was then appointed honorary professor of acoustics and sound protection and he became director of the university's online master's degree program in building physics in 2007. Mehra has also been academic coordinator of the doctorate program "Climate Culture Building" at the Department of Building Physics since 2010. He is a member of the Board and University Advisory Council of the German Acoustical Society (DAGA).