Shortly after examinations were suspended in mid-March, the student council stuvus set up a taskforce to provide support regarding any questions and problems arising as a result of the corona crisis. Students can get in touch via a hotline. The task force is in close contact with the university administration, the University Communications department, the Admissions Office, the Examination Office and the Student Union. This means that most people can quickly be helped or forwarded to the right contact person.
The stuvus task force is made up of six volunteers, and deals with different areas such as coordinating helpers, answering questions from students, and issues regarding teaching and the university. "At the beginning of the crisis we were in contact via videochat for several hours every day to coordinate and share the various questions and tasks that we had to deal with", explains Marius Lichtl from the stuvus taskforce, "and since the number of questions fell we've still been in touch twice a day".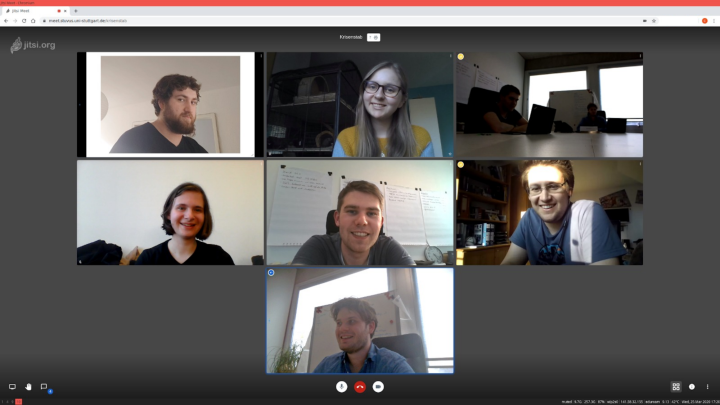 Supporting nursing staff
As well as providing support for students, stuvus has also set up a pool of helpers. The students who have signed up give their time to help organizations and institutions. After just a few days, over 200 students had signed up and a variety of organizations had been contacted. The stuvus pool of helpers is currently helping out an organization operating a quarantine station for suspected corona patients, where they support nursing staff on site. Moreover, stuvus has mobilized student helpers to set up an additional station. They helped get a former hotel ready to accept patients within a single day, and are now supporting medical personnel.
Around 300 student helpers have now got involved. Interested students can sign up for the pool of helpers on the stuvus website. "We are open to new assignments in the voluntary and medical fields. Institutions within the university should also get in touch if they need help from students due to the current situation. The same applies for students who need some extra manpower to put their aid project into place", offers Marius Lichtl.