The 23-year-old aerospace engineering student at the University of Stuttgart will be performing with the "Pipers Trail" group at the "Royal Edinburgh Military Tattoo" from August 2-24. We spoke with Max Beck about playing the bagpipes and his upcoming festival appearance.
Why did you decide to learn to play the bagpipes?
About three years ago, I was sitting with a couple of friends one evening having a beer and we could hear Scottish bagpipe music nearby. We all thought it was great and joked about how we could learn how to play it, and then the next day we looked around for somebody to teach us. We were pretty sure that there wouldn't be anyone in Stuttgart. The next day though we were surprised to learn that the University of Stuttgart was the only university in the whole of Germany to have its own pipe band [de]. So we went along, and I really got the buzz for it. I played the flute in high school and was pretty good at it. Since then I've played in quite a few orchestras, including the Academic Orchestra at the University of Stuttgart. I already knew the basics about music, I could read the notes and I was motivated. Then everything happened really quickly.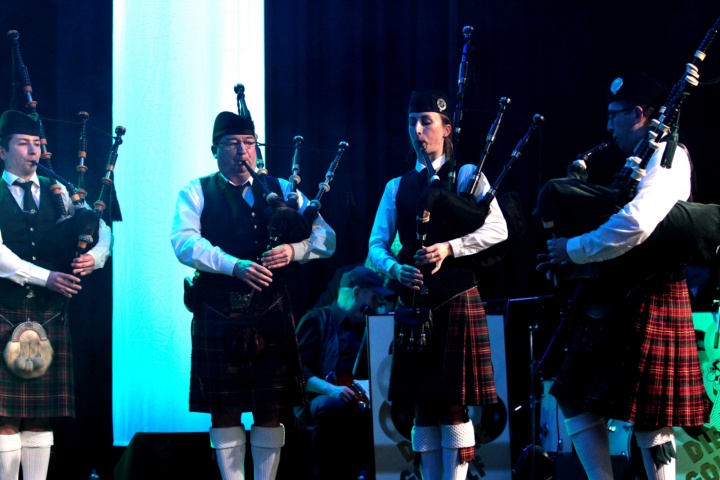 How do you learn the bagpipes?
The bagpipes are a deafeningly loud instrument. You can't control it at first. It sounds really loud and just horrible. It doesn't matter how tolerant your roommates are, there's only so much of it they're going to be able to take. That's why there's something called a practice chanter, which you can use to practice your technique at low volume. For the Royal Edinburgh Military Tattoo music festival I practice with the regular bagpipes of course, and thankfully I can use the Student's Council (STUVUS) music rooms at the university. Playing the Great Highland Bagpipes, as they are known, is also physically demanding. You have to build up a lot of pressure, which is hard on the diaphragm and the muscles in the lips in particular.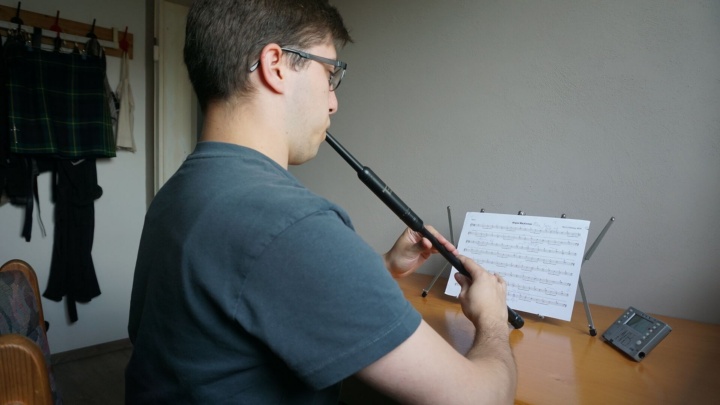 And how did you come to be playing in Scotland's biggest music festival?
I watched the "Tattoo", what we call the "Royal Edinburgh Military Tattoo", with my Dad when I was a little boy. But I never thought I would perform at it – certainly not playing the bagpipes. Last year though I wondered whether I could play at the Tattoo as a non-Scot and how I'd go about it. I found a group called "The Pipers Trail" online. Anybody from anywhere in the world can apply to appear at the festival with the group, which has 50 people in it. I couldn't believe it first of all. I sent an application form off to Edinburgh and had to submit a 10-minute audition video. And it worked.
How are you preparing for it?
I got my music scores around mid-May. There are 34 songs in all that I have to rehearse and learn by heart. That's a lot of scores and unfortunately I don't have that much time left. I practice about an hour and a half every day. We only have about a week to practice together as a group before the festival begins. I haven't taken many courses this summer semester. That way I can fit in all the practice I need to do and being away in August with my studies.
And something that we all want to know... do you wear anything under your kilt?
Royal Edinburgh Military Tattoo
The Royal Edinburgh Military Tattoo is held every year in August. It lasts about four weeks, and every evening there is a roughly two-hour program of military music and different kinds of dancing and singing performances. Groups from all around the world appear at it. Roughly 220,000 people watch the Tattoo live and about 100 million people watch on TV. It can also be seen on free-to-air TV in Germany towards the end of the year.