This study program is not offered in English. For further information please visit the
German version
of the study program.
To ensure lifelong learning, we need qualified personal capable of training and educating. Teaching and learning processes are central to vocational education. The key issues to be considered include: what facilitates learning? What is the best way to deal with any difficulties? What should teaching resources look like in order to appeal to the relevant group? Which methods and concepts exist? How do you choose a career? How can you help someone find the 'right' career?
The aim of this study program includes teaching graduates how to create, implement and check (their own) courses for further training and education.
Students should be generally interested in adult education and its conceptual design. You should also derive enjoyment from empirical pedagogic research and possess critical thinking ability.
Accreditation

The quality of this degree program has been certified.
Contact for further questions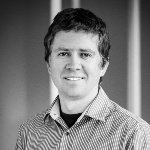 Dr. phil.
Matthias Wyrwal
Studiengangsmanagement und –beratung (Berufs- & Technikpädagogik), Praktikumsberatung (Berufs- & Technikpädagogik), Lehre & Forschung