This study program is not offered in English. For further information please visit the
German version
of the study program.
Efficient traffic systems and processes are fundamental to modern society. Mobility requirements, both in terms of human demands and those of the economy, demand extensive traffic infrastructure, good vehicles and traffic information. Modern traffic systems are supposed to enable a rapid and reliable change of location. Vehicles should transport people and goods in an energy-efficient, safe and comfortable way with as little noise and few carbon emissions as possible. High performance control systems optimize traffic processes, reduce the negative impact of disruptions and reliably update public transport users.
The aim of the Traffic Engineering Master's study program is to equip engineers with specific skills in the field of mobility and traffic and to enable them to contribute to a more sustainable model of mobility and efficient traffic processes. The Master's study program, in contrast to the Bachelor's study program, offers a wide choice of modules.
You should possess a thorough knowledge in the following areas:
Methods for designing and measuring transport networks and individual traffic installations in both road and rail traffic
Planning and operation of individual and public transport systems Determining and forecasting transport demand
Cost-benefit analysis of transport-related measures Cause and effect relationships between land-use and transport planning
Accreditation

The quality of this degree program has been certified.
Contact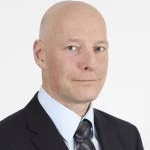 Markus Friedrich
Prof. Dr.-Ing.
Head of Chair for Transport Planning and Traffic Engineering