This study program is not offered in English. For further information please visit the
German version
of the study program.
For years, there has been a shortage of teachers for vocational schools in Baden-Wuerttemberg. The same shortfall exists in vocational education research. The Bachelor's in Technical Education aims to turn you into technically and pedagogically trained young teachers. This degree is the first segment in the undergraduate vocational-technical state examination for teachers (secondary level II).
By the meshing of various subjects (technical major subject, minor subject plus educational studies), you will receive a varied academic education that can be employed in varied ways.
3 questions for Prof. Dr. Reinhold Nickolaus, Study program manager Technical Education
You should have a very good mathematical-technical comprehension and will need good self-organizational abilities. Further, you should enjoy teaching and learning with young adults.
Accreditation

The quality of this degree program has been certified.
Contact for further questions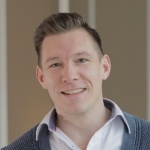 Dipl.-Ing. (FH), M.Sc., StR
Matthias Hedrich
Lehre, Forschung, Fachstudienberatung Technikpädagogik, Fachdidaktik Maschinenbau & Schulpraktikum II