This study program is not offered in English. For further information please visit the
German version
of the study program.
The name of this study program has changed. Please apply for Chemistry and Bioengineering B.Sc..
Do your talents and interests lie in the fields of biology, chemistry, and physics? Do you enjoy working on mathematics and engineering science problems? As a chemistry- or bioengineer, you will be the brains behind things: you understand the process, analyze the problem and finds the solution.
And then in interdisciplinary teams you will lay out the most efficient solution. The world around us is changing with breathtaking speed. It confronts us with ever bigger and more complex tasks. Chemistry and bioengineering science (CBIW) is a key discipline for meeting the great challenges of our time in the fields of energy, food, medicine, mobility and the environment.
The Chemistry and Bioengineering program of study is aimed at high school graduates interested in the natural sciences and technology. Even with a vocational higher education qualification you will fit in here. You should be a quick study and think logically and should get excited about problems in engineering science.
The University of Stuttgart offers a four-week preparatory class in the MINT College to help remediate possible deficits in mathematics. This is particularly recommended for students who took off a longer stretch of time between leaving high school and starting their studies.
Contact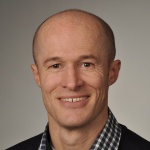 Joachim Groß
Prof. Dr.-Ing.
Head of Institute, Program Director Chemical Engineering