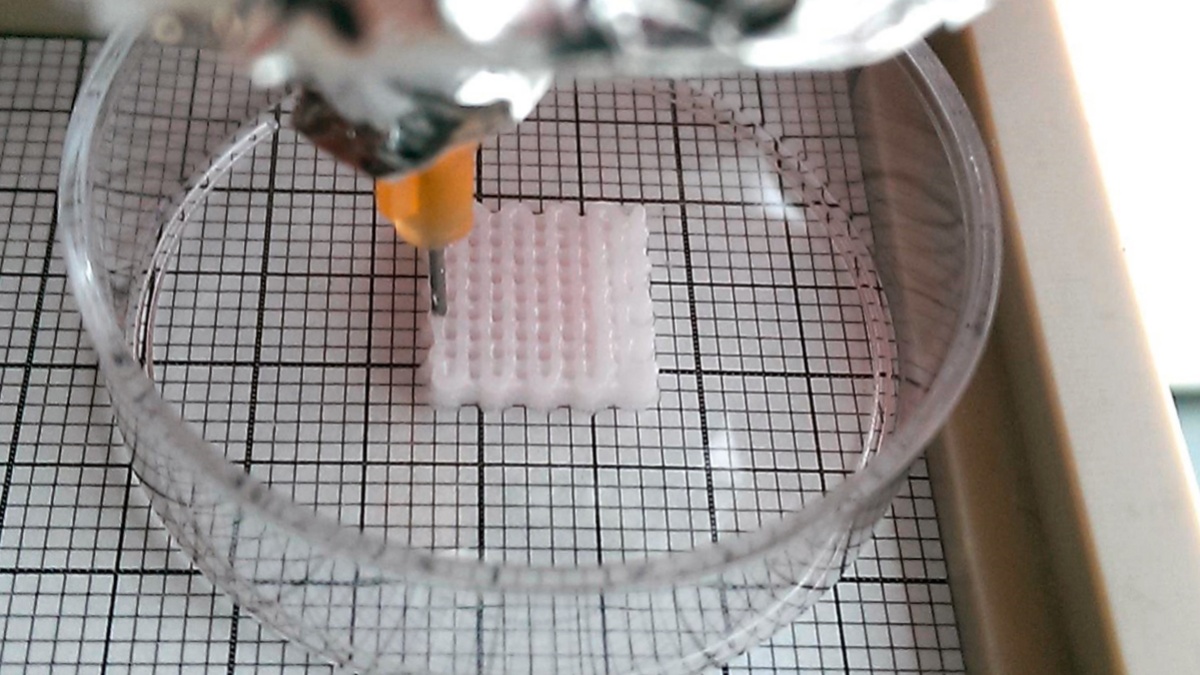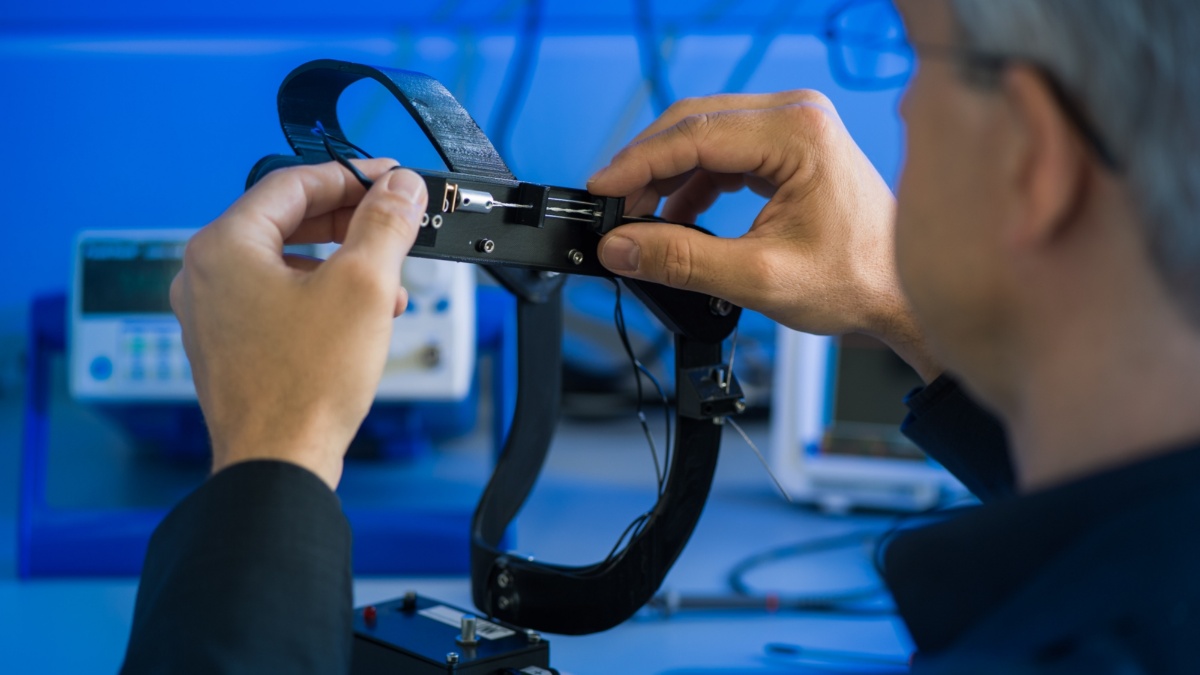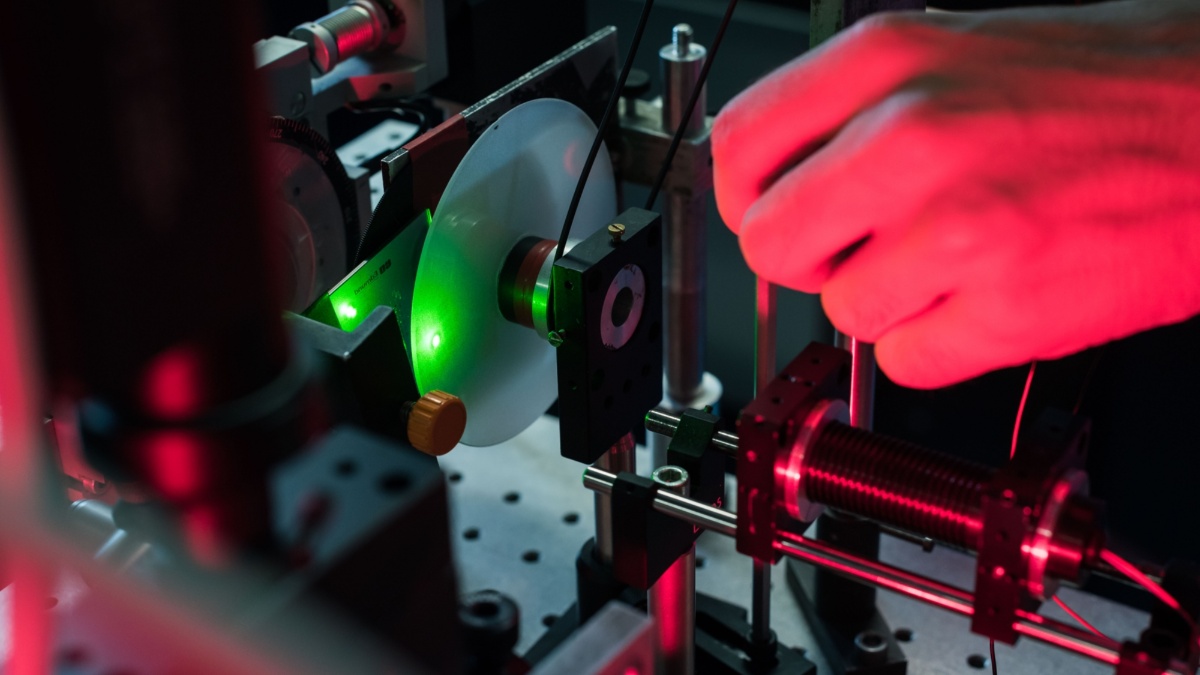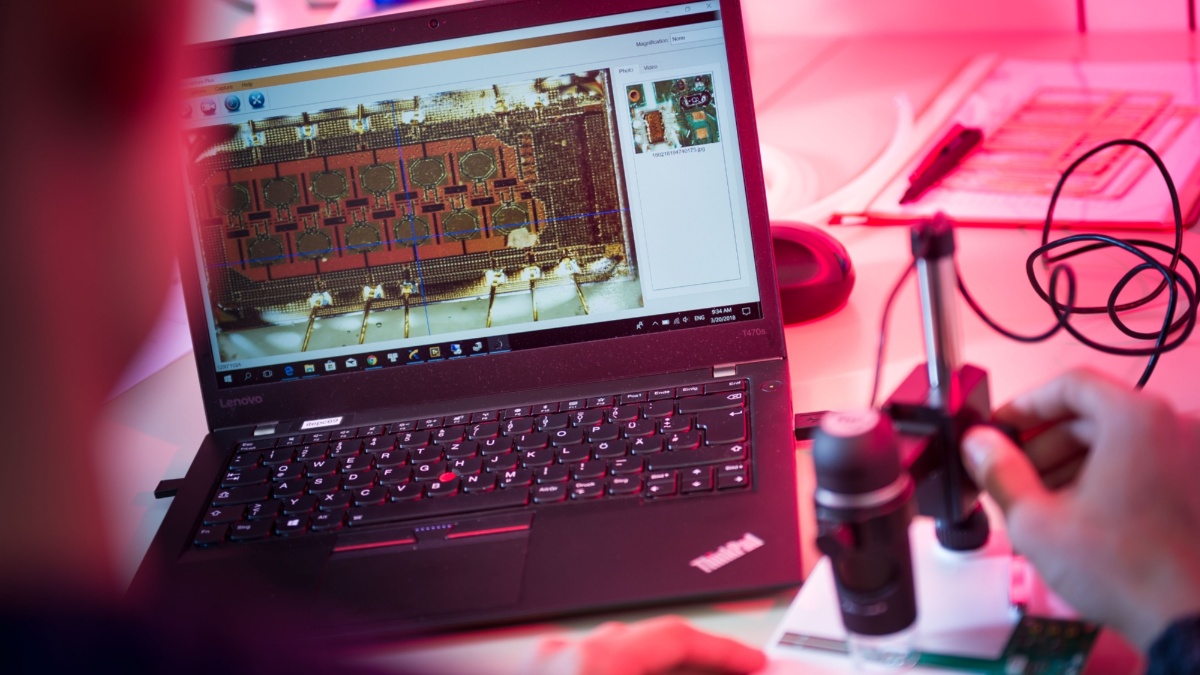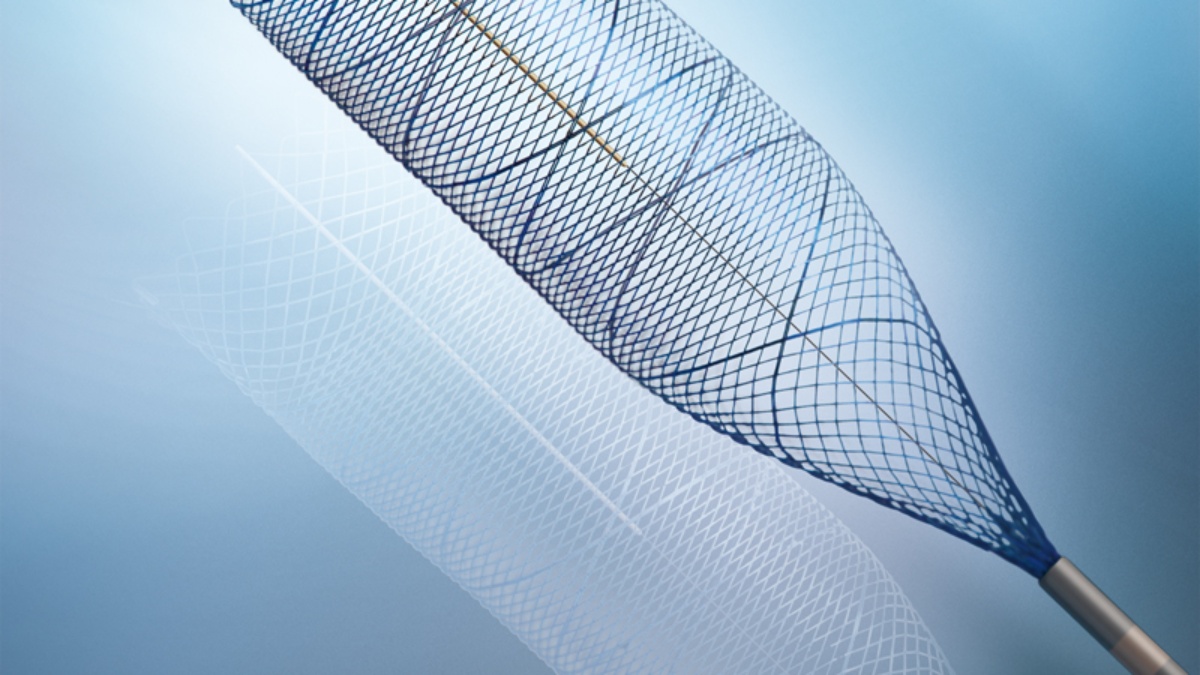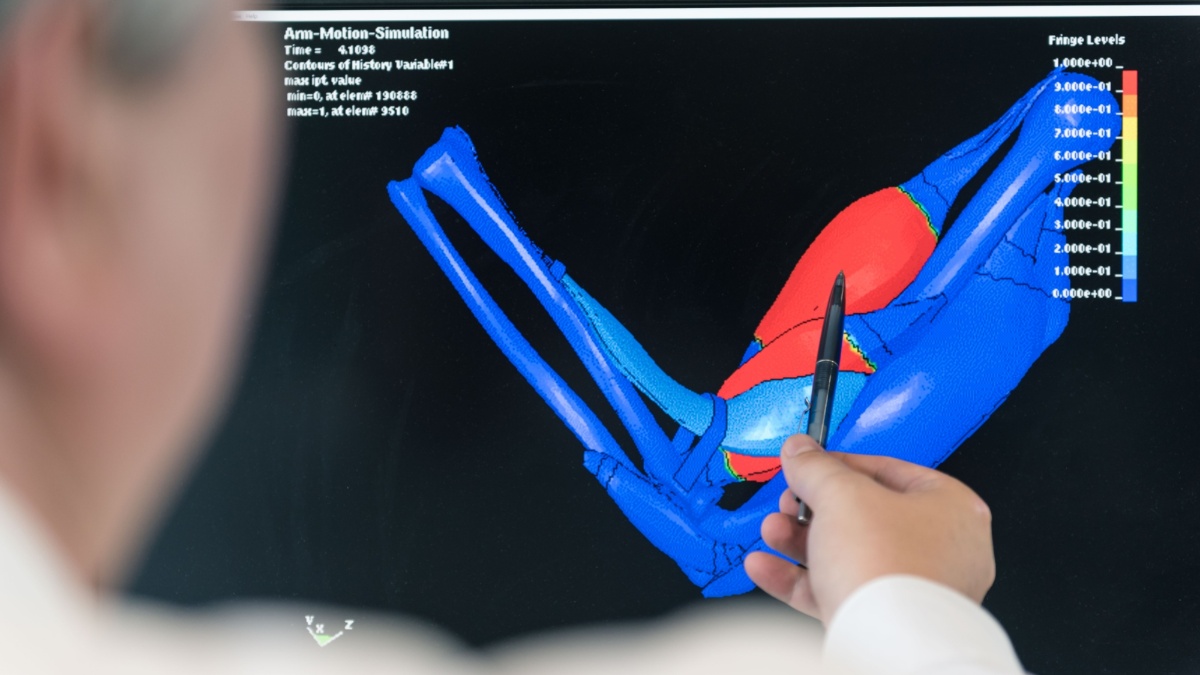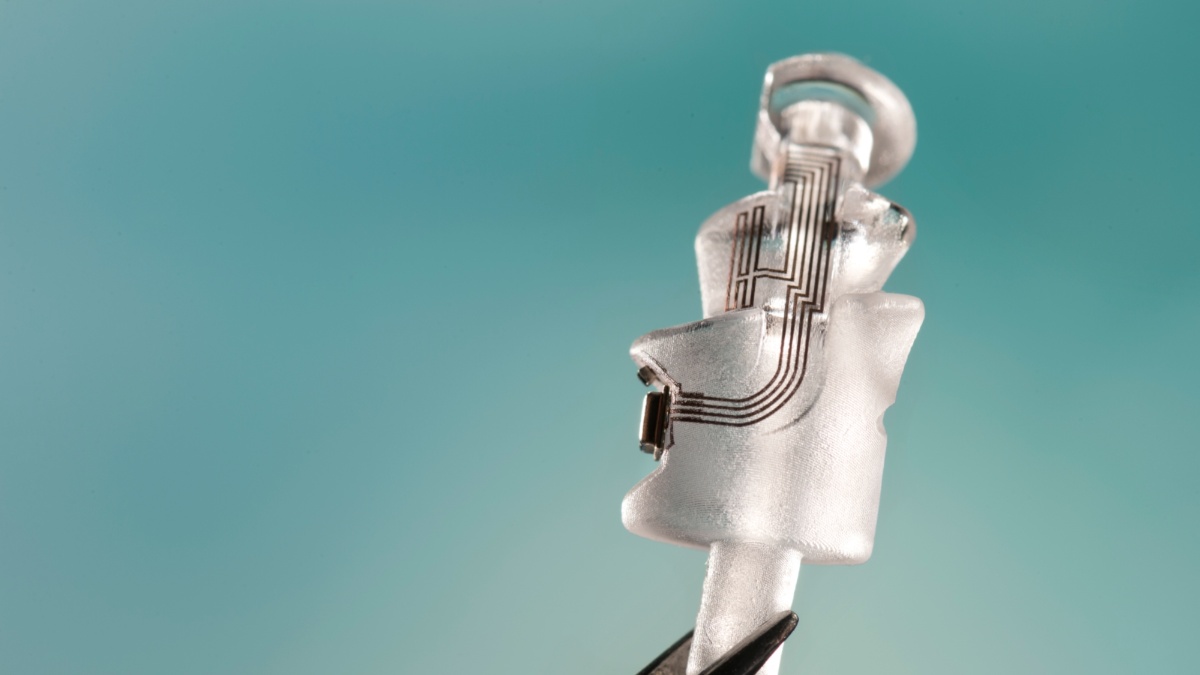 The Master's program in Medical Engineering offers multiple natural- and engineering science disciplines for developing innovative technological solutions in various areas of medical engineering. This study program lets the University of Stuttgart leverage the many opportunities offered by its broad subject portfolio, with its combination of depth of disciplines and interdisciplinary networking of the engineering and natural sciences, for practice-oriented research and teaching medical engineering.
A total of twelve institutes and subject areas spread over five faculties of the University of Stuttgart participate in the medical engineering Master's program. In addition, an exchange area exists with the University of Tuebingen and its biomedical technologies Master's study program.
This degree program is right for you if you are interested in a range of disciplines from biomechanics and nanotechnology to optics, cybernetics, programming, and engineering design. Our courses focus on both theoretical and practical skills in these subjects. You will study in our state-of-the-art facilities and as part of our interdisciplinary community. This gives you the opportunity to explore your interests in the fields of biomedical engineering, electrical engineering, mechanical engineering, or computer engineering to find a career that suits you. Every application will be evaluated on an individual basis.
We welcome students from all over the world.
You can select two from the 12 specialization subjects:
Automation and communication
Imaging methods and sensor signal processing in medical technology
Biomechanics and bionics
Biomedical materials and process engineering
Biomedical engineering
Engineering of ceramic components, composite materials and surface engineering
Plastics engineering
Medical device technology
Microsystems technology
Optical methods and systems in medical technology
Automation control
System dynamics
The skills developed during our master's program will allow you to pursue a variety of career opportunities, whether as a medical technician, starting your own business, or applying to medical graduate programs.
The study program opens up a wide range of career paths:
Design engineer in the medical industry
Scientist in the fields of industrial, academic, and clinical research
Clinical Support Specialist
Consultant for hospitals and doctors' practices
Product manager for medical systems
Process and quality manager
Freelance work in the field of medical technology and related fields ...
Application and admission: how do I get a place at the University?
---
Admission Requirements
The complete information on the admission process, required knowledge of English, and the criteria for the assessment of professional suitability can be found in the admission regulations, published on the German website.
Application period for the

| | |
| --- | --- |
| winter semester: | May 15 – July 15 |
| summer semester: | December 1 – January 15 |
Macrostructure 2022
The macrostructure for the examination regulations 2022 shows you the basic structure of the Medical Engineering Master's degree program. If you cannot read the macrostructure, please contact the program manager (Ms. Bosse-Mettler)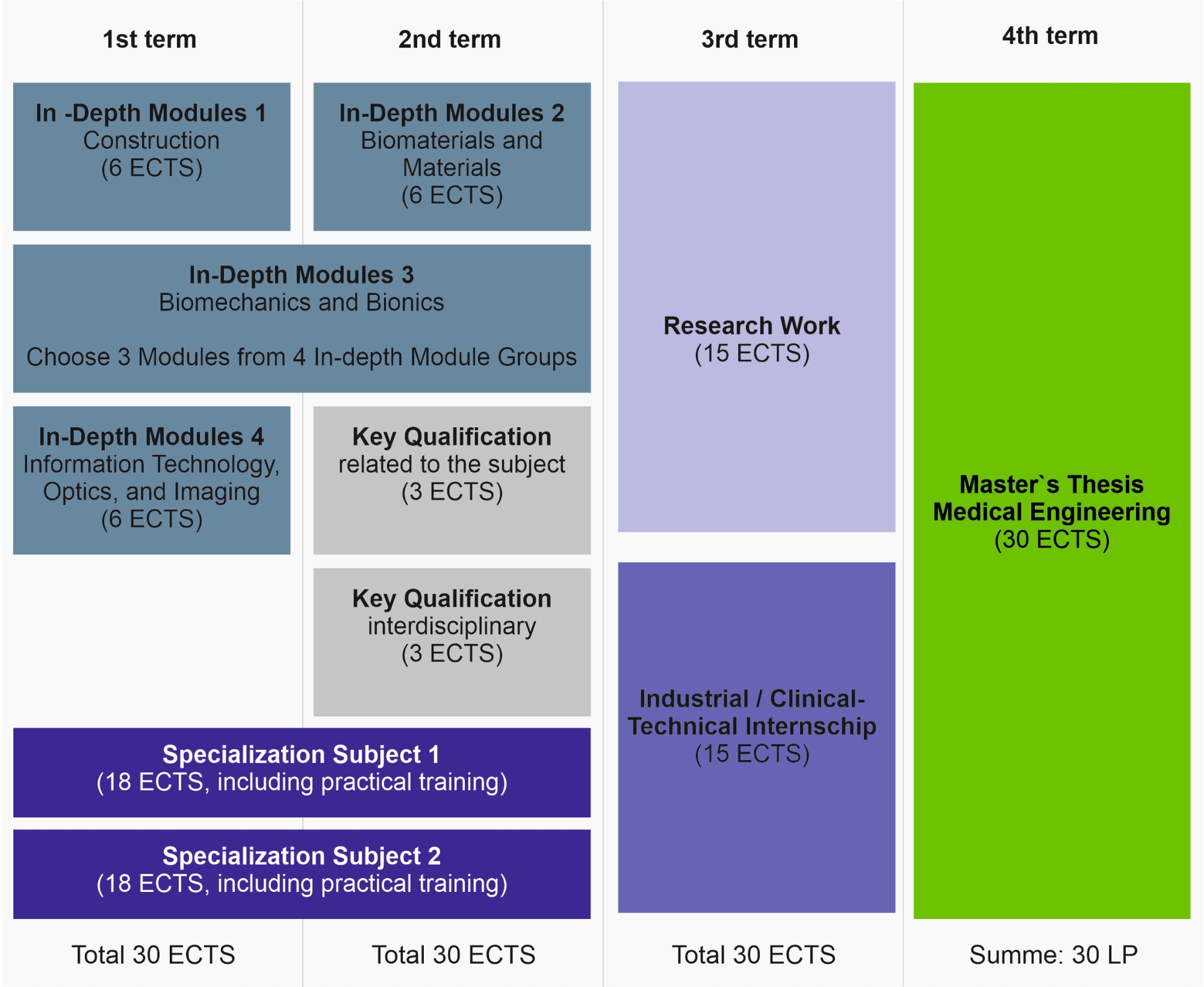 Accreditation

The quality of this degree program has been certified.
Contact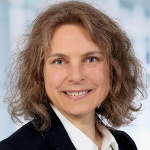 Katharina Bosse-Mettler
Course coordinator MSc Medical Engineering/ Head of internship office for Medical Engineering